A city that is home to many beautiful landscapes, heritage museums, and arts.
Frisco has become the fastest growing city in the United States in 2017, and also its population is nearly 200,000. The city's economy is mainly based on local businesses and malls. The famous Museum of the American Railroad is also situated in this city contributing to the economy by attracting tourists.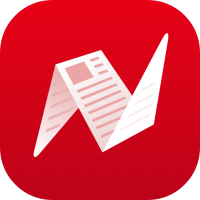 The city not only provides attractions for the tourism industry but also has provided hundreds of attractive locations for many movies. Some of them are as follows.
Striking Range (2006)
An action-thriller written and directed by Daniel Millican.
Ted Billings a millionaire businessman is involved in a weapons deal with two lesser-known businessmen and he wants to run a background check on his partners as he doesn't trust them and also he decides to hire someone for more protection. He hires Eugene Vasher who is also known as "Vash" to help him with his deals and also the murders and chases, but Ted manages to hide his complete agenda from Vash which made Vash uncomfortable. After being hired by Ted, Vash gets to know that his previous love interest Emily Johanson is the chief of security among Ted's security guards. As Vash gets close to Emily again he realizes that she has changed a lot and she is also hiding some secrets as their boss Ted Billings. Vash is detrimental to reveal all these secrets both are hiding. Will Vash be able to reveal what's happening?
Filming location:
Frisco, Texas, USA
Dallas, Texas, USA
Universal Squadrons (2011)
An action-thriller written by Mark Millhone, Daniel Raymond O'Brien, and directed by Mark Millhone.
Captain Lance Deakin, a former soldier in Iraq who had to undergo an experimental brainwashing procedure to be able to memorize super-secret mission details and to become super-soldiers and for that, Deakin and his team's brains were manipulated to remember their top secrets as in a super violent video game called Minuteman, and they have lost some of their important life memories due to this as well.
Deakin comes back home after serving as a super-soldier and he gets to know that the love of his life is in danger and only he could save her. He has to reveal a truth that he had previously known and due to experiments on the brain, he doesn't remember at the moment. He tries hard to remember the details but he is not able to do that without any help. Do you think he will get his memory back and will be able to save his woman?
Filming location:
Frisco, Texas, USA
Not for Resale (2019)
This is a documentary on local video game stores directed by Kevin J. James
This shows how people used to go into the video game stores and played in the beginning till the final days of physical media stores where people ignore them showing the revolution and the end happened by the rise of digital media distribution with the vast evolution of technology.
The documentary shows how the store owners cope up with these sudden changes and how their life changes as fathers who had families to look after. A nice documentary which has won several awards.
Filming location
Binghamton, USA
Frisco, Texas, USA
Dallas: The early years (1986), The Inflicted (2012), Dude Perfect: Backstage Pass (2020), Apocalypse Road (2016), Harley (1991) are some of the other movies that have been filmed in this beautiful city. Do you know any other movies? Do let us know…
Sources
https://en.wikipedia.org/wiki/Frisco,_Texas
https://www.imdb.com/title/tt0457290/locations?ref_=tt_dt_loc
https://www.imdb.com/title/tt1535606/?ref_=ttloc_loc_tt
https://www.imdb.com/title/tt6483458/?ref_=ttloc_loc_tt