Port St. Lucie is a city in St. Lucie County, Florida, United States. It is the most populous municipality in the county. It is located 125 miles southeast of Orlando and 113 miles north of Miami.
A beautiful town on Florida's Treasure Coast, Port St. Lucie is considered to be one of the best places to visit for golf. It is home to the PGA Village, which boasts three championship golf courses and bookable lessons. It is an hour north of Palm Beach and offers travelers the best Florida has to offer.
Some of the movies that were filmed in Port St. Lucie are mentioned below.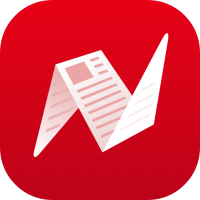 They are Legion (2019):
This horror movie is written and directed by Daniel Nunez and Lazaro Nunez. It is a spin-off from Diana, ethereal (2016). It is a movie about a grieving family who suffers an assault by vengeful spirits.
When a family all of a sudden starts to sense some negativity in their house they ignore it, but soon the feeling turns into pain when some malevolent spirits start an assault on the family. The family then seeks help from two unorthodox Paranormal Investigators and a weary priest seeking redemption. There is no other choice than to go to the end of the hill to save the family from the spirits.
Filming Locations:
Miami, Florida
Port St. Lucie, Florida
Hollywood, Florida
The vision of Gift (2017):
This short drama is written and directed by Korey Miracle. It is a story about a man who when forgets his anniversary, must try to figure out a way to make his girlfriend's day special.
When a happy couple has their anniversary coming up, the girlfriend is super excited to see what the man has planned for her but turns out the boyfriend has forgotten all about the anniversary and now has to think of a way to make his girlfriend's day special and memorable.
Filming Locations:
Port St. Lucie, Florida
Redemption (2004):
This movie is written by Jose H. Garofalo and R. Michael McWhorter and directed by Jose H. Garofalo. It is a movie about five strangers who due to a mischievous accident look over their past wrongdoings and now plan to make them right.
Five strangers arrive at a bus terminal, each one of them carrying a dark secret that they hide. Although they hide these secrets including crimes of passion, greed, and murder, it lays heavy on their heart. Assisted by a strange and stoic railway clerk whose behavior vacillates between the guardian angel and arc angel, the characters learn to now right their wrongs and fulfill their appointed destiny and claim Redemption.
Filming Location:
Port St. Lucie, Florida
Orlando, Florida
West Palm Beach, Florida
Rescue Me (2015):
This movie is written by Jon Aguiar (collaborating writer), Gerard Lima (screenwriter), Jonathan Schwak (additional material) (screenwriter), and directed by Jonathan Schwark. Rescue me is an Action-Drama-Thriller about two girls who have been kidnapped by a crazy man and the father of one of the girls along with his FBI team has to save them before it is too late.
When Robyn the daughter of Special Agent Alex Campbell of the FBI is kidnapped along with her best friend Chloe Hart, Alex is compelled to take charge of the case and inspect the people around him in order to understand who he can trust and who he can't. Since the safe time to find someone who has been kidnapped is 48 hours, he has very little time to find his daughter. The mad man who has kidnapped the girls is not a typical kidnapper and does not follow the normal pattern that a kidnapper follows, it makes it harder for Alex and his team to locate and find the girls. Will they be able to find the girls or it would end in a blood bath?
Filming Locations:
Port St. Lucie, Florida
Which one of these movies is your favorite? Let us know!!
Sources:
https://en.wikipedia.org/wiki/Port_St._Lucie,_Florida
https://www.planetware.com/florida/top-rated-things-to-do-in-port-st-lucie-fl-us-fl-440.htm
https://www.imdb.com/title/tt7528420/?ref_=adv_li_tt
https://www.imdb.com/title/tt7743214/?ref_=fn_al_tt_1
https://www.imdb.com/title/tt0404362/?ref_=adv_li_tt
https://www.imdb.com/title/tt3040708/?ref_=adv_li_tt