Cape Coral is a city located in Lee County, Florida, United States, on the Gulf of Mexico. Founded in 1957 and developed as a planned community, the city grew to a population of 194,495 by the year 2019. It is the largest city between Tampa and Miami.
Located near Fort Myers and within the sight of the glimmering Gulf of Mexico, Cape Coral is a vibrant and friendly Community. Renowned Gulf Coast beaches, verdant golf courses, and family attractions like the popular Sun Splash Family Waterpark make Cape Coral an appealing destination for visitors.
Some of the movies that were filmed in Cape Coral are mentioned below.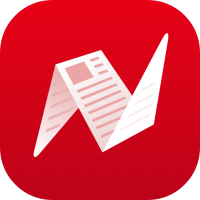 Terror Inside (2008):
This movie is written and directed by Joe G. Lenders. It is a horror-scientific thriller with the tagline of "If you lived here, you'd be dead by now." in a small town of Florida a lonely driller, Joe works gathering geological samples for a university study. Unknowingly, Joe unearths a horrible virus that is absorbed in Joe's skin. Not realizing that now he is a carrier of a deadly virus he walks around the town and then submits the muck to the university. Terror Inside is a bloody psychological thriller that reaches into the fear that haunts us all.
When an alone driller, unearths more than just primordial muck from deep below the swamp, a deadly virus, he walks around the town. The virus slowly transposes his sense of pain and pleasure. Joe lingers in the town to meet her long-time crush, Maria. Allen who likes Maria for a while is unaware of Joe's romance. Allen, after some time, decides to marry her and move to the town but when he comes back home he realizes that the town isn't the same, the woman he loved and who loved him back is no longer interested in marrying him, and now is a dark sullen woman. The students at the university have also been affected by this virus and turning into dark people. The terror inside is fingernails on the blackboard for your eyes.
Filming Locations:
Cape Coral, Florida
Orlando, Florida
Pose Down (2007):
This movie is written and directed by Erika Yeomans. It is a dark comedy set in Southwest Florida revolving around former high school classmates- The Bodybuilder, The Good Ol'Boy, and the Homecoming Queen whose lives become messed up after the airing of a news program.
It's 1995, cell phones, email, and i-chat have yet to change the channels of communication. The twisted journey begins with a MacGuffin about the bodybuilder Brian Deck and then slowly moves towards her high school sweetheart who returns to the town to bury her mother. Posedown- one element of bodybuilding competition where all the competitors face off against each other simultaneously.
Filming Locations:
Cape Coral, Florida
Fort Myers, Florida
Royal Faceoff (2006):
This movie is written by Stuart M. Pepper and Michael Sausville and directed by Stuart M. Pepper. This movie revolves around the life of a smart and sassy teenager who wants to make a positive difference in the world.
When a smart and persistent high school teen Diana Arnold is learning about the Royal family, her father gets an investment of buying coins. On the same night, the two discover that the Queens' face is on the coins but neither can understand why is the face of the Queen on every coin. Diana is given the assignment to come up with a plan that makes a positive difference in the world but the plan she comes up with revolves around the removal of Queens' face from the coins which results in her getting a lot of hate.
Filming Locations:
Cape Coral, Florida
Fort Myers, Florida
Chill Out (2000):
This movie is written and directed by Rhonda Toppel. It is a comedy movie about a woman who has yet to apply for her citizenship but she has to do it in secret.
Yvette has a little problem, she has not applied for citizenship and it could cost her big money. With her husband's condition changing fast with each passing day she has to do it fast and in secret from her neighbors as it could give birth to some problems for her. She must come up with a plan to save up her home and fortune.
Filming Locations:
Cape Coral, Florida
Which one of these movies is your favorite? Let us know!!
Sources:
https://en.wikipedia.org/wiki/Cape_Coral,_Florida
https://www.visitflorida.com/en-us/cities/cape-coral.html
https://www.imdb.com/title/tt0926341/?ref_=fn_al_tt_1
https://www.imdb.com/title/tt0814272/?ref_=fn_al_tt_1
https://www.imdb.com/title/tt1116817/?ref_=nv_sr_srsg_0
https://www.imdb.com/title/tt1894430/?ref_=adv_li_tt