Mason Kimbarovsky / Unsplash
Mesquite is the "Tree City" of Texas as the city is full of greenery and natural beauty.
By being the twenty-second most populous city in the state of Texas, the city is home to nearly 150,000 residents. The city has received a Playful City USA designation for the fourth time in a row in 2016. The city's economy is mainly based on local businesses and United Parcel Service Inc.
As the city is full of beautiful landmarks and gives a suburban feeling, several movies have been filmed in the city. A few of them are listed below.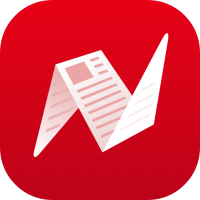 The Dark Avengers (2005)
The writers of this action drama story are Joshua Johnson, Brandon Slagle, Remi St. Paul, and the directors are Brandon Slagle and Remy St. Paul.
Bryan Yuen Sage who has left his normal life two years ago and started living with criminals where he hunted them down and destroyed them and within a short period Bryan becomes a hero in the suburbs. Everyone with whom he used to live before going into the hunting life, is thinking that he is dead. His former best friend, Kevin Matthew Smith who also thinks that Bryan is not alive anymore, faces a tragic life event that is a murder of a loved one. As he becomes traumatized by the incident and starts roaming around without any hope, he comes across Bryan and he cannot believe that his former best friend is alive. They reunite and they're in search of hope for life. Will they be able to overcome their pasts and live peaceful lives?
Filming location:
Mesquite, Texas, USA
She Gets What She Wants (2002)
Genevieve, a French foreign exchange student comes to the suburbs of Texas to attend a local college. She soon becomes the school's popular head cheerleader, Starla's best friend. She also gets close with Starla's family and her other friends. As Genevieve doesn't have an engaging social life she starts to go after Starla's. Genevieve starts being too much close with her parents where Starla's parents consider her as their daughter, Genevieve doesn't stop with that and gets close to Starla's boyfriend as well. As a result of her plan, Starla is removed from the cheerleader's team due to bad grades. She gets bad grades because Genevieve is the one who was tutoring her with missed lessons. Finally, the French girl becomes the head cheerleader and the girlfriend of Starla's former boyfriend. As Starla is planning on taking revenge, Genevieve plays as an innocent girl and turns everyone against Starla including her own family. Do you think the truth will come out and Starla gets what she deserves?
Filming location:
Mesquite, Texas, USA
American Cliche (2013)
A comedy-drama written and directed by Ben Davis
David Bennet, Scott, Mike, and Kailey are a group of high school friends who are about to put an end to high school life. David promises his friends that he is going to make this last night the most memorable life of their lives. They start a mischievous night with a lot of fun and as the night goes on they began to think about what is going to happen with their lives next. They start talking about how each of theirs lives would be in ten years. They plan to meet in 10 years and talk about this last night as well. Where do you think you will be in another 10 years?
Filming location:
Mesquite, Texas, USA
Boys Don't Cry (1999), Problem Child (1990), Divine Souls (2007), Help Wanted (2016) are a few of the other movies that were filmed in this city. Do you know any more? Please share with us…
Sources
//en.wikipedia.org/wiki/Mesquite,_Texas
https://www.imdb.com/title/tt0492596/?ref_=adv_li_tt
https://www.imdb.com/title/tt0187512/?ref_=adv_li_tt
https://www.imdb.com/title/tt1845775/?ref_=adv_li_tt