Brownsville is a stunning city with a subtropical climate the whole year and is also a culturally unique city.
Being the eighteenth largest city in the state of Texas, Brownsville is home to 182,781 residents. The city's economy is mainly driven by international trade, manufacturing industries, aerospace, and space transportation. Also, SpaceX South Texas Launch site is under construction in the city.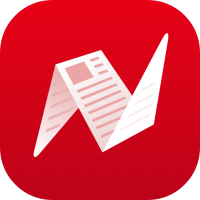 As the city is known for its natural and cultural beauty, a large number of movies also have been filmed in Brownsville, some of them are as follows.
Get the Gringo (2012)
An action movie Directed by Adrian Grunberg.
A getaway driver who is escaping from American police and drives towards the Mexican border gets arrested by Mexican Police as he crashes through the border fence and also the Policemen find two million dollars under the backseat of his car and the police imprison him and keep the money for themselves. The man becomes the only American in the El Pueblito prison and he gets famous among other prisoners as "The Gringo".
He realizes that more crimes are happening inside the prison as well. He comes across a kid who is protected by criminals because one of them named Javi, needs the kid's liver. Javi has killed the kid's father and now he lives as the kid's father is transplanted to him. The Gringo assures the kid and he promises that he will never let Javi kill him. When The Gringo was determined to kill Javi, he gets released from the prison and he still plans to destroy Javi and save the kid's life. Do you think he will be able to save the kid?
Filming location:
Brownsville, Texas, USA
The Green Ghost (2018)
This adventure-comedy was written by Charlie Clark, Brian Douglas, and directed by Michael D. Olmos.
2012/12/21 was the day of the world's end according to the scholars and experts of Mayan literature. Later it was revealed that the Mayan Apocalypse was falsely interpreted.
El Trio de La Luz, a group of Mexican superheroes who are fighting for humanity as the True Mayan Apocalypse occurs. They also are forced to include a gringo that they have adopted, in the fights. They expect support from local salesmen as well. As fights for humanity continue, the gringo is in a process of transforming into 'The Green ghost'
Will he be transformed? What do you think?
Filming location:
Brownsville, Texas, USA
Tejano (2018)
Written and directed by David Blue Garcia and the movie and was awarded at the Dallas International Film Festival.
Javi is a young man who is living with his grandfather Arturo in West Texas. Javi is in a romantic relationship with a Mexican girl named Lorena and he is secretly planning to move to Mexico with her. But unfortunately, Artur's health gets worsened with the progression of his cancer. Javi is determined to save his grandfather's life and he crosses the Mexican border expecting help from his girlfriend's brother Adelio who is a member of a cartel. The cartel offers money worth ten thousand dollars to Javi under one condition where he must agree to. The condition is to wear a cast made of cocaine and to cross the border and to wear a cast his hand should be broken first. As Javi desperately needs money, he agrees to all the conditions. Do you think Javi will be able to survive across the border and save his grandfather's life?
Filming location:
Mexico
Brownsville, Texas, USA
A Night in Old Mexico (2013), The President's Man (2000), A Thought Unchained (2014), The Whole (2017) are a few of other movies that have been filmed in this beautiful city.
Which one is your favorite? Let us know if you know more...
Source
https://en.wikipedia.org/wiki/Brownsville,_Texas
https://www.imdb.com/title/tt1567609/?ref_=adv_li_tt
https://www.imdb.com/title/tt4012916/?ref_=ttpl_pl_tt
https://www.imdb.com/title/tt8257900/?ref_=ttawd_awd_tt