With its exciting attractions, shopping destinations, and local restaurants, Modesto is one of the best places to visit in California. You will never get bored in this unremarkable agricultural town as it's full of fun activities that makes it a perfect movie location. That's many iconic movies filmed in this spectacular city, and here are some of them:
Dead Man on Campus (1998)
This 96-minute movie follows two college roommates, Josh and Cooper, and their crazy college nightlife. Directed by Alan Cohn, the movie was released in 1998 by Paramount Pictures and its cast includes Tom Scott and Mark-Paul Gosselaar.
Their chaotic, comedic college adventure starts when Josh fails his midterm and loses his scholarship due to his roommate, Cooper, who always gets them in trouble. Without Josh's financial aid and Cooper's father to pay his tuition, the two think of a way to continue their education. After discovering that the school has a hidden rule that says they will get straight A's if their roommate commits suicide, the two then look for the weirdest looking people on campus and hopes they're suicidal.
After finally finding a depressed colleague, Josh and Cooper do their best to make their friend commit suicide.
Filming Location:
7th Street Bridge, Modesto, California, USA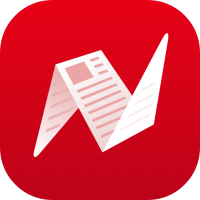 Howard the Duck (1986)
Starring Lea Thompson and Jeffrey Jones, Howard the Duck is an adventure comedy movie about a duck trying to save Earth from an alien invasion. It is directed by Willard Huyck and received 9 nominations upon its release in August 1986. The movie starts when a scientific experiment unknowingly brings several extraterrestrial life forms to Earth.
Howard the duck is the first alien life to arrive through a laser beam. He's a sarcastic cigar-smoking duck with a good heart. Howard's presence attracts greedy scientists who want to experiment on his heritage, fortunately, few kids start to protect him. However, Howard and his friends' adventure become complicated when the invention brings much less friendly aliens on Earth.
With the help of a female rock star wannabe and a nerdy artist, Howard the Duck fights evil and hopes to get back to his home planet.
Filming Location:
Modesto, California, USA
More American Graffiti (1979)
More American Graffiti is a follow-up movie for American Graffiti in 1973. Directed by Bill Norton, this movie tells the story of college graduates who deal with the issues of the 1960s , especially the Vietnam war. Starring Bo Hopkins and Candy Clark, the movie was first released in the cinemas in August 1979.
The movie begins years after college when John Miller, who is now a drag racer, meets his old friends, Steve and Laurie, who are now married and expecting to have kids. He also meets more of his old friends like Terry who now joins the army and the high school drop-out Carol who travels across the country. The settings then jump into 1965 where Terry is out of the war and finally reunites with his fiancé, Debbie. However, they broke up later on. In 1966, the movie follows Debbie as she smokes with Carol.
With all the challenges of war and daily life problems, the friends struggle with their friendship, relationships, mental health, and dreams. The movie turns into a dramatic end in 1967 where Steve and his friends are arrested. Eventually, they soon find their own failures, success, and new beginnings.
Filming Location:
Modesto, California, USA
Did you already see these movies or do you know any other movie that was shot in Modesto? I would really love to hear your opinion, so let me know in the comments please.
Sources:
https://www.imdb.com/title/tt0118301/?ref_=adv_li_tt
https://www.imdb.com/title/tt8737124/?ref_=adv_li_tt
https://www.imdb.com/title/tt0091225/?ref_=adv_li_tt