Virginia is an ideal filming location; many filmmakers have chosen it for their movies!
The history of the United States and the state of Virginia are closely linked. The end of the 16th century marked the beginning of England's colonization of North America. Queen Elizabeth, I named the land Virginia, which initially covered the entire area of the coast from South Carolina to present-day Maine, when he led the 1584 expedition of Sir Walter Raleigh.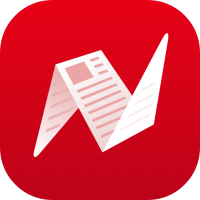 Here are three movies with central filming locations in Virginia:
The Incredible Hulk (2008)
An antidote is on the way for the world's most primal force of fury: The Incredible Hulk. We meet Bruce Banner, a scientist living in the shadows, searching for a cure. Unfortunately, his obsession with Betty Ross, the only woman he has ever loved, or the warmongers who intend to abuse his power, will not leave him alone. As soon as our doctor returns to civilization, he is pursued by The Abomination -- a nightmarish creature of pure adrenaline and aggression with powers comparable to The Hulk's. In comic-book proportions, Banner must summon the hero within to save New York City from destruction. The Incredible Hulk has to choose between living as Bruce Banner or becoming the creature he will forever be known.
Arlington, Virginia, USA
Virginia, USA
Gods and Generals (2003)
"Gods and Generals" is based on Jeff Shaara's best-selling novel about the American Civil War before Gettysburg. It follows leaders such as Thomas "Stonewall" Jackson, Joshua Lawrence Chamberlain, Winfield Scott Hancock, and Robert E. Lee from the attack on Fort Sumter in April 1861 to the battle of Chancellorsville in May 1863. Maxwell directed the film, which is an epic prequel to the classic 1993 film "Gettysburg."
The Michael/Jeff Shaara Civil War trilogy continues with Gods and Generals, the second film. Last Full Measure, the third and final installment, was in pre-production but never received funding, and as a result, it has been halted indefinitely. In lines with the 1992 production of Gettysburg, Gods and Generals are of epic length with a final release running time of nearly four hours, having been trimmed from roughly six.
Harper's Ferry, West Virginia, USA
Lexington, Virginia, USA
Virginia Military Institute, Lexington, Virginia, USA
Jefferson County Courthouse, Charles Town, West Virginia, USA
Virginia, USA
Washington & Lee University, Lexington, Virginia, USA
The New World (2005)
The New World is a story that happened after Newport's ship arrived in 1607 to establish Jamestown, an English colony in Virginia. Captain Smith is spared his mutinous hanging sentence. The initially friendly natives, who have no concept of personal property, turn hostile after a theft is punished violently on the spot. Smith is caught during an armed exploration but is spared when the chief's favorite daughter, Pocahontas, pleads for the stranger, who soon becomes her lover and begins to love their naive 'savage' lifestyle. The lovers are soon branded traitors and banished while he is whipped as an introduction to savage toil. The future changes again, leading Smith to accept a northern mission and anglicizing Pocahontas, believing him dead, resulting in her becoming the mother of John Rolfe's son. The finale will take place in England.
Chickahominy River, Virginia, USA
Virginia, USA
Bonus: More movies set in Virginia:
To Have and to Hold (1922)
Minority Report (2002)
Arlington Road (1999)
Body of Lies (2008)
Lawless (2012)
Share with us your thoughts about these movies and let us know more of films set in Virginia!
Sources:
https://en.wikipedia.org/wiki/Virginia
https://en.wikipedia.org/wiki/The_Incredible_Hulk_(film)
https://www.imdb.com/title/tt0800080/locations?ref_=tt_dt_dt
https://en.wikipedia.org/wiki/Gods_and_Generals_(film)
https://www.imdb.com/title/tt0279111/locations?ref_=tt_dt_dt
https://en.wikipedia.org/wiki/The_New_World_%282005_film%29
https://www.imdb.com/title/tt0402399/locations?ref_=tt_dt_dt