Nathaniel Tetteh/Unsplash
Santa Ana boasts emerging culinary and arts scenes in a walkable downtown of theaters, cafes, boutiques, and galleries. Founded in 1869, Santa Ana is a must-visit destination with a funky vintage vibe that everyone would love to explore and experience. With its diverse culture and fun attractions, the city does not only attract tourists. Movie directors also take an interest in this city, and as a matter of fact, many Hollywood movies are filmed here including these three: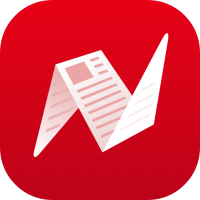 Catch Me If You Can (2002)
One of the most iconic movies of all time, Catch Me If You Can is a biography-crime-drama released in 2002. Directed by Steven Spielberg, the movie casts Hollywood's greatest actors including Tom Hanks and Leonardo DiCaprio. Living up to its title, Catch Me If You Can is about Frank, an underage skilled forger who conned millions of dollars posing as an attorney, pediatrician, and pilot.
However, before beginning the life of crime, Frank becomes pursued by an FBI agent named Carl whose mission is to capture and put the young con man behind bars. Upon ending the cat and mouse chase, Carl finally captures Frank. During his jail time, Frank receives numerous visits from his old nemesis, Carl.
After a few years behind bars, Frank begins a new life working under the FBI's check fraud department and finds a great life with his family. Catch Me If You Can is definitely a must-watch movie!
Filming Location:
Old Orange County Courthouse - 211 West Santa Ana Boulevard, Santa Ana, California, USA
Legally Blonde (2001)
Starring Reese Witherspoon, Legally Blonde is an iconic comedy-romance movie directed by Robert Luketic proving blondes do have more fun! It follows the story of the Hawaiian "it" girl, Elle Wood who achieves more than just Miss June in her campus calendar but also the president of her sorority. However, in contrast to her supposed perfect life, her blue-blood boyfriend, Warner, dumps her for being too blonde. As college begins, Warner goes to Harvard Law and Elle follows him in hopes to get him back.
But Harvard is far away from her old comforts, parties, poolside, and the mall. However, her journey to Law School turns to an interesting twist as she discovers that she's not just the typical "dumb" blonde, but a legally blonde.
Legally Blonde is a great comedy movie with an interesting plot that everyone can surely enjoy!
Filming Location:
Old Orange County Courthouse - 211 West Santa Ana Boulevard, Santa Ana, California, USA
The Ring (2002)
This 115-minute horror-mystery movie gained recognition worldwide, grossing five times its initial budget on its release in 2002. The Ring is directed by Gore Verbinski with a story based on the Japanese novel Koji Suzuki. Naomi Watts plays the role of a journalist named Rachel who investigates the murder of his niece and other three teenagers.
As Rachel continues to investigate the crime, she goes to the cabin where her niece died, and to an unfortunate turn of events, she watches an ominous videotape. Things change when the case relates to an intriguing legend of how the people who see the video hear a ring that says they'll die a week after watching it. Only left with a limited time, Rachel races to survive and to save her son from the same fate as her niece.
With the characters' exceptional acting, great cinematography, and excellent visual effects, The Ring easily becomes one of the scariest horror movies of all time.
Filming Location:
Orange County Register - 625 N. Grand Avenue, Santa Ana, California, USA
Did you already see these movies or do you know any other movie that was shot in Santa Ana? Let me know in the comments...
Sources:
https://www.visitcalifornia.com/au/attraction/santa-ana
https://www.imdb.com/title/tt0264464/?ref_=adv_li_tt
https://www.imdb.com/title/tt0250494/?ref_=adv_li_tt
https://www.imdb.com/title/tt0298130/?ref_=adv_li_tt