Minnesota is such an attraction for many filmmakers who wish to feature state in their creative movies!
1849 marked the year that Minnesota became a U.S. territory. Early settlers used Saint Anthony Falls to power the sawmills in the area, which eventually formed the cities of Minneapolis and Saint Paul and powered the local economy. Fort Snelling was built in the area, which led to more families moving into the room. It became the 32nd state in May 1858.
Early on, the state's economy was in a constant state of upheaval due to the Civil War and the Dakota War of 1862. However, immigrants moved into the area once the railroad came through to establish an agricultural economy. As a result, more goods were produced, and milling techniques improved timber production.
The iron ore mined in Minnesota also contributed significantly to Minnesota's growth. The state became a regional center for the arts after World War II, a technology hub for early computer companies, and a major shipping center thanks to ports at Two Harbors and Duluth.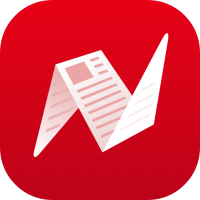 Here are 3 of the most world-renowned movies that were filmed in Minnesota:
Young Adult (2011)
After a divorce, a fiction writer returns to her hometown in Minnesota to rekindle a romance with her ex-boyfriend, who is now married and has a newborn daughter. In Young Adult, The thirty-seven-year-old Mavis Gary is incapable of happiness. She has had one failed marriage and is not expecting a romantic relationship shortly. In the middle of writing the last book, Mavis is experiencing a mental block. In her books, she lives vicariously through the teenage female protagonist Kendall Strickland, as she believes her high school years were the best of her life when she was a prom queen. Her high school boyfriend, Buddy Slade, and his wife, Beth Slade, have just given birth to their first child, so Mavis takes it as a sign that they are meant to be together.
Rogers, Minnesota, USA
Sherburne County, Minnesota, USA
111 Marquette Avenue, Minneapolis, Minnesota, USA
Minneapolis, Minnesota, USA
Minnesota, USA
A Prairie Home Companion (2006)
In Prairie Home Companion, you will watch as Dusty and Lefty, a country music siren, and other celebrities hold court behind the scenes of America's most celebrated radio show. A radio variety show becomes a metaphor for the natural order of life. Garrison Keilor's concept and script use every natural and technological element of working with a tight and close ensemble to guide us through the wild and challenging transitions of aging. During our final "performances," we become less relevant and then die as new, young life develops and strengthens. It's a rare film because of its remarkable cast and crew, and one wonders how Robert Altman was able to gather them all together at the same place and time to shoot this film.
Fitzgerald Theater - 10 Exchange Street E., St. Paul, Minnesota, USA
Mickey's Diner - 36 W. 7th Street, St. Paul, Minnesota, USA
St. Paul, Minnesota, USA
North Country (2005)
North Country is about a fictionalized account of the first major successful sexual harassment case in the United States, Jenson vs. Eveleth Mines. A woman who suffered abuse as a miner filed and won the landmark lawsuit in 1984. Josey Aimes takes her two children, Sammy and Karen, and leaves her abusive husband Wayne to return home to northern Minnesota. However, after a chance meeting with her old friend Glory Dodge, a driver and union rep at Pearson Taconite and Steel, Josey decides to work at the mine as well, a job dominated mainly by men. To be able to stand on her own two feet for the first time in her life, she quits her job washing hair at a beauty salon. However, it does not sit well with her father, Hank Aimes, who works at the mine and believes that she is stealing a job from him, as do other male workers.
Chisholm, Minnesota, USA
Eveleth, Minnesota, USA
Santa Fe, New Mexico, USA
Virginia, Minnesota, USA
Bonus: More movies filmed in Minnesota
Stuart Saves His Family (1995)
Purple Rain (1984)
Little Big League (1994)
Do you know more movies filmed in Minnesota? Please comment on them now!
Sources:
https://en.wikipedia.org/wiki/Minnesota
https://en.wikipedia.org/wiki/Young_Adult_(film)
https://www.imdb.com/title/tt1625346/locations?ref_=tt_dt_dt
https://en.wikipedia.org/wiki/A_Prairie_Home_Companion_(film)
https://www.imdb.com/title/tt0420087/locations?ref_=tt_dt_dt
https://en.wikipedia.org/wiki/North_Country_%28film%29
https://www.imdb.com/title/tt0395972/locations?ref_=tt_dt_dt