New Jersey is home to many movies worldwide! Many filmmakers are drawn to create more films in the Garden State with the state's beautiful attractions.
Located in North America's Mid-Atlantic region and Northeastern part, New Jersey has a population of over 3.3 million people. The state of New York borders it on the north and east; the Atlantic Ocean borders it on the east, southeast, and south; the Delaware River and Pennsylvania border it on the west; and Delaware Bay and the State of Delaware border it on the southwest.
Native Americans inhabited New Jersey for at least 2,800 years, with the Lenape being the dominant ethnic group when Europeans first arrived in the early 17th century. In the 20th century, suburbanization and growth in New Jersey were driven by its central location in the Northeast megalopolis. The state's economy began to diversify at the turn of the 21st century, as its multicultural population began moving back to the state's metropolitan areas, outpacing suburban development since 2008.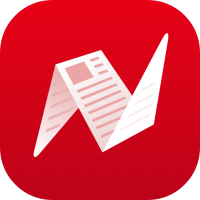 Here are 3 of the best movies filmed in New Jersey:
Be Kind Rewind (2008)
Be Kind Rewind is about two bumbling clerks accidentally erase the footage from all the tapes in their video rental store. To keep the business afloat, they reshoot every film in the store with their camera, with a budget of zero dollars. The owner of a video store in Passaic, NJ, claims it was the birthplace of Fats Waller. Fletcher leaves his foster son Mike in charge of the store while he goes on a Waller centennial trip. Mike's strange friend Jerry tries to sabotage a power station and nearly electrocutes himself, causing him to become magnetic. As a result, he accidentally erases every tape in the store. Mike and Jerry devise a plan to hide the disaster by renting homemade Ghostbusters to a woman whom Fletcher will call to check on them. Soon, with help, their homemade versions of films develop a cult following. Can this new business save the store and the building? What about Fats?
Passaic, New Jersey, USA
Hackensack, New Jersey, USA
New Jersey Aviation Museum, Teterboro International Airport, Teterboro, New Jersey, USA
River Edge, New Jersey, USA
Clerks II (2006)
Clerks II revolves around a calamity at Dante, and Randal's shops send them on a quest for new horizons, but they settle at the fast-food empire Mooby's. Dante and Randal shops suffer a catastrophe that sends them looking for new horizons, but they eventually decide at Mooby's, a fictional fast-food restaurant. After leaving his dead-end job and taking a new one, Dante begins to break free. He plans to move away with his clingy fiancé. He is eager to leave the horrors of minimum-wage New Jersey behind, but Randal, consistently the more hostile of the two, slowly becomes overwhelmed by his anger.
Quick Stop Groceries - 58 Leonard Avenue, Leonardo, New Jersey, USA
Leonardo, New Jersey, USA
Middletown, New Jersey, USA
Red Bank, New Jersey, USA
21 Jackson St, Highlands, New Jersey, USA
A Beautiful Mind (2001)
A Beautiful Mind is about John Nash's life taking a turn for the worse after accepting secret work in cryptography. From the heights of fame to the depths of depravity, John Forbes Nash Jr. experienced it all. A math genius, he made an astonishing discovery early in his career and was on the brink of international acclaim. The painful journey to self-discovery Nash soon embarked upon was harrowing and brutal. After many years of struggle, he finally triumphed over his tragedy and was awarded the Nobel Prize late in life.
Princeton, New Jersey, USA
Belleville, New Jersey, USA
Newark, New Jersey, USABayonne, New Jersey, USA
East Orange, New Jersey, USA
Bonus: More movies set in New Jersey:
Greetings from the Shore (2007)
Duane Hopwood (2005)
On the Waterfront (1954)
Nick and Norah's Infinite Playlist (2008)
Rocket Science (2007)
Please let us know of more movies filmed in New Jersey! Hit the comment section below!
Sources:
https://en.wikipedia.org/wiki/New_Jersey
https://en.wikipedia.org/wiki/Be_Kind_Rewind
https://www.imdb.com/title/tt0799934/locations?ref_=tt_dt_dt
https://en.wikipedia.org/wiki/Clerks_II
https://www.imdb.com/title/tt0424345/locations?ref_=tt_dt_dt
https://en.wikipedia.org/wiki/A_Beautiful_Mind_%28film%29
https://www.imdb.com/title/tt0268978/locations?ref_=tt_dt_dt