Man with Suit
Kazi Mizan/Unsplash
The state of Pennsylvania is home to many famous movies worldwide!
In 1681, William Penn received a royal charter from King Charles II of England, which launched the modern history of Pennsylvania. Quakers who faced persecution in Europe originally intended for this colony to provide them with a safe haven. Swedish and Dutch settlers arrived in the region before the English, but the British took control in 1667. The city would eventually become a place of religious tolerance, as Philadelphia became the first planned city.
It was because of this environment that German, Scottish, and Irish settlers came to the new colony. For a time, Philadelphia served as the capital of the United States. Furthermore, the state played an important role in the Union's victory during the Civil War, became an industry leader, and is now transitioning to becoming a leader in healthcare and technology.
Similar to most states in the U.S., Democratic strongholds tend to be in the cities, while rural areas tend to be dominated by Republicans. Creating a divide can create polarization, fear, and areas of like-mindedness where rifts can begin to form between people who have differing opinions.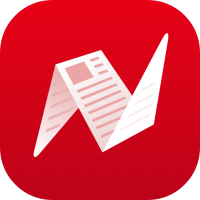 Here are 3 of the must-watch movies set in Pennsylvania:
Fences (2016)
Fences is set in the 1950s, a working-class African-American father struggles to raise his family while dealing with the events of his life. Families often hide or suppress their personal demons in hopes of maintaining a sense of normalcy. Among the themes explored in the film are family dynamics, personal truths, and, above all, forgiveness. Fences is a movie about a man with a troubled past who attempts to provide for his family. However, as we learn more about Troy Maxon, suppressed emotions and family secrets are now revealed and test the Maxon family dynamics.
Pittsburgh, Pennsylvania, USA
Pennsylvania, USA
809 Anaheim St., Pittsburgh, Pennsylvania, USA
Upper Hill District, Pittsburgh, Pennsylvania, USA
The Dark Knight Rises (2012)
The Dark Knight Rises happened during the eight-year reign of anarchy of the Joker, when Batman is forced from exile with the help of the enigmatic Catwoman to save Gotham City from the brutal guerrilla terrorist Bane. A decade after A DC Comics adaptation, Gotham has been at peace. Batman took the blame for Harvey Dent's murder. However, a new evil force known as Bane has arrived in Gotham and intends to take over the city and expose the truth behind who Harvey Dent really was. Since Wayne Manor was completely rebuilt, Bruce Wayne has become almost reclusive, rarely leaving the estate. As Bane takes over the city by force, Batman is forced to come out of retirement. However, he has few allies. A jewel thief by the name of Selina Kyle might hold the key to stopping Bane, but whose side is she on?
Pittsburgh, Pennsylvania, USA
Heinz Field - 100 Art Rooney Avenue, Pittsburgh, Pennsylvania,
Carnegie Mellon University - 5000 Forbes Avenue, Pittsburgh, Pennsylvania, USA
Jack Reacher (2012)
Jack Reacher happened when a sniper randomly shoots five people, Detective Emerson finds evidence incriminating former marine James Barr. The prosecutor Rodin has an easy case, but Barr refuses to sign the confession, so he calls Jack Reacher. When Barr was transported to prison in a bus, he was beaten by other prisoners, and he was rushed to the hospital in a coma. Helen Rodin, the daughter of the prosecutor, decides to defend him, but Jack Reacher is a former marine investigator who left the army and is now a drifter. Helen invites Jack to investigate the case after he appears in the city out of the blue. Eventually he learns the culprit is innocent and the murders are linked to a conspiracy.
Strip District, Pittsburgh, Pennsylvania, USA
Pittsburgh, Pennsylvania, USA
North Shore Riverfront Trail, Pittsburgh, Pennsylvania, USA
Saltsburg, Pennsylvania, USA
625 Stanwix Tower Apartments, Pittsburgh, Pennsylvania, USA
Bonus: More movies set in Pennsylvania:
Lorenzo's Oil (1993)
The Silence of the Lambs (1991)
Flashdance (1983)
All The Right Moves (1983)
Night of the Living Dead (1968)
Share with us more movies filmed in Pennsylvania, if you know any! Hit the comment section below!
Sources:
https://en.wikipedia.org/wiki/Pennsylvania
https://en.wikipedia.org/wiki/Fences_(film)
https://www.imdb.com/title/tt2671706/locations?ref_=tt_dt_dt
https://en.wikipedia.org/wiki/The_Dark_Knight_Rises
https://www.imdb.com/title/tt1345836/locations?ref_=tt_dt_dt
https://en.wikipedia.org/wiki/Jack_Reacher_(film)
https://www.imdb.com/title/tt0790724/locations?ref_=tt_dt_dt