Wade Austin Ellis/Unsplash
"The City by the River," Jacksonville is the most populous city in Florida (The Sunshine State) and the largest city by area in the United States. According to the 2021 Census, Jacksonville has a total estimated population of 929,647, making it the 13th most populous city in the United States.
Jacksonville does not only inhabit beautiful and breathtaking beaches but it is also known to be the World's first-class Arts destination. It is the birthplace of Southern Rock and home to a strong tradition of Jazz and blues. It is a great city for food lovers with amazing food streets and trucks at almost every corner and is mostly famous for its seafood.
All of these and many more reasons resulted in productions choosing Jacksonville as their filming locations. Some of the few are mentioned below.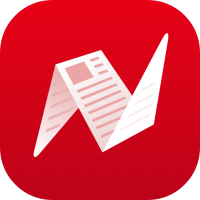 Murder on a Sunday Morning (2001):
This oscar-winning and Academy-winning movie/documentary directed by Jean-Xavier de Lestrade is a story about a 15-year-old African-American who was wrongfully accused of murder in Jacksonville, Florida.
After a 65-year-old woman, Mary Ann Stephens is shot in the head and murdered in front of her husband in a parking lot in Florida, all hell breaks loose and a 15-year-old African-American Brenton Butler is arrested ninety minutes later as a suspect and a trial takes place. This is just another documentary about a teenage life wasted and ignored and the media fully pays attention and gives coverage to this case.
Filming Locations:
Jacksonville, Florida, USA
G.I. Jane (1997):
G.I. Jane is written by Danielle Alexandra (story and screenplay) and David Twohy (screenplay) and directed by Ridley Scott. It is a story about a woman who after a lot of struggles of a female Senator, succeeds in enrolling in the Combined Reconnaissance Team training where everyone excepts her to fail.
When a leading chairperson and senator of the military budget committee pressurizes the Navy secretary to begin full gender integration of the service, he agrees to test a female trainee in the US Navy's selection program. She is given tasks and assignments that no one expects her to fulfill and succeed which results in some inhuman punishment, which results in men dropping out. However, O'Neill is determined to prove everyone wrong.
Filming Locations:
Jacksonville, Florida
Middleburg, Florida
Lone Pine, California
Beaufort, South Carolina
Richmond, Virginia
Washington, District of Columbia
Lonely Hearts (2006):
This based on a true story movie is written and directed by Todd Robinson. It is a story about two homicide detective track Martha Beck and Raymond Martinez Fernandez, a murderous pair known as the "Lonely Hearts Killers" who lure their victims very easily.
Ray Fernandez is a farmer who lures and frauds lonely women, but later on, he meets Martha Beck who holds the same personality as his and they find each other perfect. Ray continues to seduce women and con them along with Martha but soon the con relations of Ray with other women make Martha jealous which leads to the series of murders across several states. Their trial is held by a pair of smart and resourceful police detectives.
Filming Locations:
Jacksonville, Florida
Ocala, Florida
Ossining, New York
Spokane, Washington
Los Angeles, California
Westhampton, Long Island
The Year of Getting to Know Us (2008):
This movie "The Year of Getting to Know Us" is written by Patrick Sisam (screenplay) and Rick Velleu (screenplay) and directed by Patrick Sisam. This movie is an inspiring story of a man with commitment issues who is reunited with his estranged, ailing father who comes face to face with his own childhood.
A little boy with an ailing father and a dysfunctional mother has a bad childhood which leads him to turn into this commitment-phobic man in his adult life. Christopher Rocket is a man devoted to his work but he is unable to commit to his girlfriend Anne, his friends, or anything related to his personal life. After his father Tom Rocket suffers a stroke, he goes back to his town and comes face to face with his past which leads him to self-discovery and some personal development.
Filming Locations:
Jacksonville, Florida
Do you know any more movies filmed in Jacksonville, Florida? If yes, then let us know.
Sources:
https://en.wikipedia.org/wiki/Jacksonville,_Florida
https://www.lifestorage.com/blog/moving/moving-to-jacksonville-fl/
https://www.imdb.com/title/tt0307197/
https://www.imdb.com/title/tt0119173/?ref_=adv_li_tt
https://www.imdb.com/title/tt0441774/?ref_=fn_al_tt_1
https://www.imdb.com/title/tt0924134/