North Dakota has produced numerous award-winning movies, bringing in filmmakers from all over the world!
A state in the upper Midwestern United States, North Dakota, was named for the Lakota and Dakota Sioux Native American tribes, who historically dominated the territory. This state is the nineteenth-largest by area, the fourth-least populous, and the fourth least densely populated of the 50, with 779,094. Bismarck is its capital, and Fargo is its largest city.
North Dakota and its neighboring state, South Dakota, were admitted to the Union on November 2, 1889. Their admission to the union was 39th and 40th. Before signing the statehood papers, President Benjamin Harrison shuffled the documents so no one could tell which state became a state first. State numbers are officially arranged alphabetically for convenience. As the state's economy has progressed in the 21st century, its natural resources have become increasingly significant, particularly with oil extraction from the Bakken formation, which lies beneath the northwestern part of the state.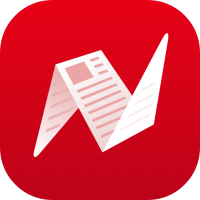 Check out these three incredible movies with the main filming locations in North Dakota:
Welcome to Leith (2015)
Welcome to Leith features Leith, North Dakota, is a ghost town with 24 registered inhabitants. Its residents are primarily farmers and ranchers who have passed down their land from generation to generation. This town is situated against a background of wide-open sky and wheat fields, giving the appearance of being post-apocalyptic heaven. A total of twelve plots of land were acquired, some empty, others with different sizes and conditions of houses. The Bakken oil fields are 70 miles north, so people assumed he had relocated to be close to them. Then a family of white separatists moved in to renovate his properties a few weeks after revealing his plans. They turned out to be a notorious white separatist plotting to take over the city government.
Leith, North Dakota, USA
Bismarck, North Dakota, USA
Burleigh County CourtHouse - 514 East Thayer Avenue, Bismarck, North Dakota, USA
Flight of the Red Tail (2009)
Flight of the Red Tail is the story of the Tuskegee Airmen's efforts, sacrifices, and attempts to reconstruct the P-51 Mustang, named "Tuskegee." It details the struggles, gifts, and efforts of the restoration team. They were inspired by the perseverance of those veterans 60 years ago. Unfortunately, an accident kills head restorer Gerry Beck just as the plane is beginning to take shape. Brad Lang, the pilot of the restored Mustang, is preparing to be the pilot of the restored Mustang as the restoration team recovers from another loss. His journey will be compared to the trailblazers he hopes to honor.
Jesus Camp (2006)
Jesus Camp follows several young children as they prepare for a summer camp to learn about evangelical Christianity. Becky Fischer works at the camp Kids on Fire. Jesus Camp illustrates the unwavering faith of the faithful through interviews with Fischer, the children, and others. For example, a homeschooling mother tells her son that creationism provides all the answers. Several children are seen weeping and waving inside the camp, promising not to sin any longer.
The movie features cut scenes of Fischer and Mike Papantonio, an attorney and a radio talk show host for Air America Radio's Ring of Fire. Papantonio questions Fisher's motives for focusing her ministry efforts on children. According to Fischer, children must be "indoctrinated" with evangelical Christian values from an early age. After entering adulthood, she says, people are unable to choose their beliefs. In addition, Fischer contends that democracy is flawed and designed to destroy itself "because we have to give everyone equal freedom."
Devils Lake, North Dakota, USA
North Dakota, USA
Bonus: More movies with the main filming locations in North Dakota:
Wooly Boys (2001)
The Far Horizons (1955)
Northern Lights (1978)
Leprechaun (1993)
Wooly Boys (2001)
Please share your suggestions if you know more movies with main filming locations in North Dakota! Comment below!.
Sources:
https://en.wikipedia.org/wiki/North_Dakota
https://www.imdb.com/title/tt3962848/reviews
https://www.imdb.com/title/tt3962848/locations?ref_=tt_dt_dt
https://en.wikipedia.org/wiki/Flight_of_the_Red_Tail
https://www.imdb.com/title/tt1233345/?ref_=ttpl_pl_tt
https://en.wikipedia.org/wiki/Jesus_Camp
https://www.imdb.com/title/tt0486358/locations?ref_=tt_dt_dtv