Nevada is filled with filmmakers who wish to film their masterpieces in the beautiful state!
The state of Nevada boasts big skies, tall mountains, and beautiful natural wonders. The number of visitors to the Great Basin National Park has doubled since 2008, and of course, Las Vegas's adventures, the charm of Carson City, and the lights of Reno to enjoy. A warm day at Lake Tahoe is ideal for relaxing, while the desert in the middle offers an intriguing biome to discover.
A few days before the presidential election, Nevada's constitution was telegraphed to Congress, resulting in its admission as the 36th state that year. It was the most extensive and most expensive transmission sent using this method of communication. In that election, the vote was rushed to ensure that a Republican majority would be assured with three electoral votes.
Mormon communities along the border in Utah were the first to settle in the state. During the silver boom of the 1850s, many people moved west in the hope of striking it rich. Instead, gambling arrived in 1931, interrupting the state's rapid decline and bringing a 25% population increase.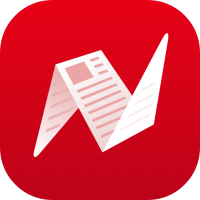 Check out these three world-acclaimed Nevada-set movies:
My Blueberry Nights (2007)
My Blueberry Nights are about a lonely young woman who searches for answers to her questions about love while encountering a series of odd characters along the way. Elizabeth's heart is broken. She visits Jeremy's diner late at night for blueberry pie a la mode; they chat. Once, he watched her sleep with her head on the counter. She abruptly fled New York to get away from the pain. She works two jobs in Memphis. A heartbroken cop is drinking himself to oblivion, and his ex occasionally appears at the bar where he drinks and Lizzy works. Then, she works at a casino in Nevada, where she stakes Leslie, a busted gambler, in a high rollers' game using her savings. After that, Beth drives Leslie to Vegas, where Leslie's estranged father lives. Broken relationships. What about Jeremy?
Caliente, Nevada, USA
Ely, Nevada, USA
Las Vegas, Nevada, USA
McGill, Nevada, USA
Don't Come Knocking (2005)
Please Don't Come Knocking narrates a story of an aging cowboy movie star who abandons a film set and seeks out his mother, whom he hasn't seen in 30 years, only to discover that he has a child he never knew about. Sam Shepard's Howard Spence has seen better days. Once a Western movie star, he now drowns his disgust with alcohol, drugs, and young women. Even if Sam were to die now, nobody would shed a tear for him; that's the sad truth. Until he learns that he might have a child somewhere out there. Even the notion of his life not being in vain seems like a ray of hope. He then sets out to find that young man or woman. But, instead, he discovers a whole life he had missed.
Elko, Nevada, USA
Wendover, Nevada, USA
Nevada, USA
Waking Up in Reno (2002)
Waking Up in Reno is a romantic comedy about two trashy couples who go to Reno to see a monster truck show. Lonnie Earl and Darlene, a married couple, and Roy and Candy, a married couple, decided to take a dream vacation together before realizing they did not know each other. While driving in a brand-new SUV, they're having the time of their lives until a funny thing happens on the way to the monster truck show in Reno. As evidence of Lonnie Earl's interest in Candy begins to surface, things heat up.
Reno, Nevada, USA
Nevada, USA
Bonus: More movies set in Nevada:
The Ox-Bow Incident (1942)
Universal Soldier (1992)
Sister Act (1992)
Sister Act 2: Back in the Habit (1993)
Nevada (1997)
Please share with us more movies that were filmed in Nevada! Hit the comment section below!
Sources:
https://en.wikipedia.org/wiki/Nevada
https://en.wikipedia.org/wiki/My_Blueberry_Nights
https://www.imdb.com/title/tt0765120/locations?ref_=tt_dt_dt
https://en.wikipedia.org/wiki/Don%27t_Come_Knocking
https://www.imdb.com/title/tt0377800/locations?ref_=tt_dt_dt
https://en.wikipedia.org/wiki/Waking_Up_in_Reno
https://www.imdb.com/title/tt0219400/locations?ref_=tt_dt_dt