Руслан Гамзалиев/Unsplash
There are many awesome things to do in Long Beach. You can relax on its sandy beaches while looking at the vibrant waterfront scene or even take an aquatic adventure at the Long Beach aquarium. Whether you'll want to shop, dine, or just enjoy the sun, Long Beach is surely the place for you.
Tourists are not the only ones who are attracted to this city. Numerous directors filmed their movies here including these three:
Titanic (1997)
Everybody knows Titanic. It's a timeless movie that makes millions of people cry. Directed by James Cameron, the romantic drama movie grossed billion dollars worldwide and won several academy awards including best directing, visual effects, pictures, music, cinematography, and more. For more than 20 years, Titanic is still everyone's favorite movie and its stars, Leonardo DiCaprio and Kate Winslet continue to gain international recognition for their roles.
In 1912, a young love blossomed and drastically ended as the Titanic sailed in the North Atlantic Ocean. Rose DeWitt Bukater, an aristocrat who boards Titanic to marry her rich fiancé in Philadelphia, feels helplessly trapped in her situation and thinks of jumping on the aft deck to end her life but is suddenly saved by a young artist named Jack Dawson.
Despite their complicated situation and different life status, romance blossomed between the two. However, their love affair turns into a tragic end when Titanic hits an iceberg.
Filming Location:
Belmont Olympic Pool - 4000 E. Olympic Plaza, Long Beach, California, USA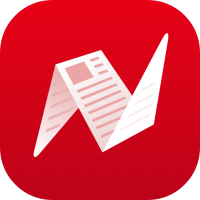 Iron Man (2008)
As the first film in the Marvel Cinematic Universe, Iron Man gains attention worldwide, grossing more than $500 million around the world. It is based on Stan Lee's comics and stars Robert Downey Jr. as the hero of the movie and Gwyneth Paltrow as his personal assistant.
The movie begins when Tony Stark, a genius billionaire engineer, escapes from being captive in an Afghan cave by creating a unique weaponized armor. In order to survive and go back to his life as the owner of Stark Industries, he makes a miniaturized battery device that powers his suit. Through his invention, Iron Man is born. Upon returning home, Tony begins working on his Iron Man suit however, it's not easy as it takes a long time to perfect his suit's flight system. The movie continues Tony's journey as he fights off evil using his Iron Man suit.
After confirming to the world that he's Iron Man, Tony finds a mysterious man in black, Nick Fury, in his home and recruits him to the Avenger Initiative project.
Filming Location:
Long Beach, California, USA
Fast and the Furious (2001)
Directed by Rob Cohen, Fast and the Furious stars Hollywood's famous actors including Paul Walker and Vin Diesel. Upon its release on June 22, 2001, the movie hit box office worldwide and its stars earned praise for their outstanding performance. The franchise launched several sequels after the success of the first movie.
Dominic Toretto is a streetcar racer that falls under the suspicion of Brian O'Connor, an LAPD officer, for electronics truck robberies. As the case continues, Brian joins the racing crew as an undercover to convict Dominic. However, things change when Brian falls in love with Mia, Dominic's sister, and finds himself enamored between his new world and the task he must do as an LAPD officer.
As the movie comes to an end and the crew gains strength, Brian must decide which path he must choose.
Filming Location:
Long Beach Harbor, Long Beach, California, USA
Did you already see these movies or do you know any other movie that was shot in Long Beach? Let me know in the comments…
Sources:
https://www.visitlongbeach.com/
https://www.imdb.com/title/tt0120338/locations?ref_=tt_dt_dt
https://www.imdb.com/title/tt0371746/?ref_=adv_li_tt
https://www.imdb.com/title/tt0232500/plotsummary?ref_=tt_stry_pl