Carlos de Miguel/Unsplash
California is also known as the golden state located in the Western United States. With over 39.5 million population, it is the most crowded and the third-biggest U.S. state by region.
California is home to some of the creepiest places on the planet. The desolate soul of a flawless young lady, a headless monk, a group of ancient ghosts is all that we used to hear in our childhood. Regardless of whether you have faith in these extraordinary creatures, a visit to these 5 creepy spots will surely give you goosebumps. Here is the list of reportedly 5 haunted houses across the state.
Ultimate Terror Scream Park Haunted House:
Terror Scream Park is among the most famous haunted houses in Northern California. It is located at 4909 Auburn Boulevard, Sacramento. The park has three mazes in it, each consisting of terrifying characters that will make you scream no matter how strong you think you are.
They have added new attractions to the park, including The Bride, where you'll encounter the living dead; the Screech Ward, where the halls are teeming with tormented ghosts; and the Morbid Manor, where soldier demons lie. The tickets cost around $27.99–$51.99.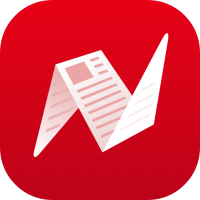 Fear Overload Scream Park Haunted House:
If you love haunted houses you should not miss out on Fear Overload Scream Park in San Leandro. It is located at 15555 East 14th Street, San Leandro. There are two haunted houses there so there is plenty of fun you can have. The attractions include Plastic Surgeon, there is a deformed serial killer who pursues you throughout the maze.
This year they have added two new scares to the house which are Night Terrors that will bring your darkest fears to life and The Tooth Collector that introduces us to the not-so-rewarding tooth fairy that we know. The tickets cost around $25.99–$50.99.
Winchester Mystery Haunted House:
The Winchester Mystery House is located at 525 South Winchester Boulevard, San Jose. It has garnered fame from its weird architecture consisting of doorways and staircases that leads to nowhere. This architecture was made on purpose by the homeowner to confuse the ghosts of men that were killed by her husband with the Winchester rifle. That alone is enough for you to visit there.
But now they have added new attractions to the haunted house, a psychological and paranormal thriller where you step into never before seen hallways and rooms. The ticket costs around $49–$54.
Nightmare on Main Street Haunted House:
Nightmare on Main Street is located at 99 South Main Street, Templeton. It is not for the weak-hearted. The haunted house is built around a 120-year-old Victorian house. Their main attraction is a villain that many fear, it is the serial killer from the famous Halloween movie Michael Mires.
Other attractions include frightening clowns, and demons waiting for you in the Vortex of Doom. Believe me, this haunted house won't disappoint you. The tickets cost around $10–$17.
Reign of Terror Haunted House:
Reign Of Terror Haunted House is located at 197 North Moorpark Road, Thousand Oaks. This one is not for the faint-hearted, it has been awarded as the best-haunted house. This haunted house consists of 115 spooky rooms and there is something to be afraid of behind each door.
It's been a Long time since this place has been spreading terror in people. The attraction includes the wicked spirits, Escape the wrath of angry miners in Miner's Revenge, the carnage in Casa Blood.
Other than this other sinister characters reside in the house and a new addition to the house is the evil prisoners in the new containment. The ticket costs around $17–$40.