Photo by Glenn Hansen from unsplash.com
Named after the Roman goddess of fruit, Pomona has vibrant markets. The city is not only famous for its delicious sweet produce. The rich culture and fun-filled activities add to the attraction towards the city. The scenic avenues of the city of Pomona are prime attractions for visitors. Plan a perfect summer outing plan with your family and friends this season. Here is a list of activities that you can enjoy in Pomona.
A day out with family
Fox Theater Pomona offers a range of activities. Enjoy the local bands, premium concerts, live musicals, and many more at Fox Theater Pomona. Enjoy shopping for some antiques and food concessions at Downtown Collectors Street Faire. This place is known for the antique seller, selling their items accompanied by live music and delicious food counters. Do you love Rock, Pop, Country? You can enjoy the music of any genre in this venue of Pomona, The Glass House Pomona.
Time to enjoy some live concerts in Pomona
To enjoy an array of events under a single roof, visit Fairplex. You can enjoy live events, amusement parks, dining options, and many more in this buzzing location of Pomona. If you want to enjoy the classic and experimental work of the local artists of Pomona, visit the 57 Underground. The mission of this art gallery is to promote local talents and create awareness amongst locals about the joys of art. If you are a fan of speed and racing, your must-stop in Pomona is Auto Club Raceway.
Enjoy the history of Pomona
For people who would love to explore the history of Pomona, a must-visit is to Phillips Mansion. This gorgeous, second empire-style mansion, founded by Philips, one of the richest men in the Los Angeles County region. The place is under the National Register of Historic Place. If you are in the city, make sure not to miss Art Walk on the second Saturday of the month. The best museums and restaurants take place in this art exhibition. You will enjoy various art exhibits, ceramic work, jewelry, media, and photography at this event. If you want to explore the Latino American works, a must-visit is to Latino Art Museum. The museum is devoted to encouraging local talents and experimental work. Do you want to know about the medical history of the United States of America? Visit Southern California Medical Museum to witness and range of exhibits, antiques, and unique medical equipment in this unconventional destination. To explore about Spanish - Rancho lifestyle, one must visit Ygnacio Palomares Adobe. To know how the people of Pomona lived in the 19th century, make a stop at La Casa Primera de Rancho San Jose. This historic landmark is one of the oldest structures of Pomona Valley.
Enjoy the flavors of Pomona
If you want to enjoy the vibrant food produce of Pomona, one must visit Pomona Farmers Market, located at the central of Shaun Diamond Plaza. Here you will find a variety of fresh vegetables, fruits, and other home decor items. If you want to taste classic Californian delicacies, you are in the right place. To taste the breweries that produce the best-crafted beers, one must visit Homage Brewing. Take a glass of beer from the taproom, and enjoy the soft music played in the brewery. You also option of takeaway.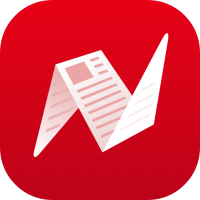 Some of the dining options in Pomona are Eddie's Italian Eatery, Plant B, The Whisper House, Chase's La Verne, Luchador Urban Taqueria, Fourth Street Mill, and many more.
Pomona is a true mix of a classic and modern urban feel. The array of art galleries, live musicals, concerts, natural parks, cycling, camping, and many more are some of the prime attractions in Pomona. Make sure to prepare the perfect summer for your family and friends. Beat the summer heat by enjoying some amusement or diving into cool water this season. Make memories with family and friends this season.