Photo by Hala AlGhanim from unsplash.com
Manchester, located in New Hampshire, is one of the favorite vacation destinations in the United States of America. Manchester people are known for their vibrant, cordial nature.
Many eminent personalities were born in Manchester. The urban city is the epicenter of art, history, and culture. You will never find yourself down in this bustling city. Prepare yourself to create memories with family and friends this summer. Here are the best locations in Manchester that you can plan to explore with your family.
Explore Manchester with your family
The Currier Museum of Art has the vision of "for the benefit and advancement of humanity" The rich collection of the exhibit is from best talents is sure to make an impact in your mind.
If you are traveling in New Hampshire, a must-visit is to the Zimmerman House. The Wright House is now operated as a museum and is the perfect place to witness modern art. If you love baseball, catch a match at Northeast Delta Dental Stadium. You can also explore history at Amoskeag Millyard.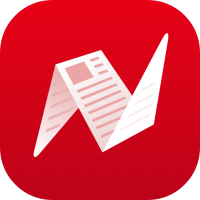 Your kids can have a fun time during the summer at SEE Science Center. Kids can enjoy the interactive exhibits, dinosaur exhibitions, light, sound, electricity, and many scientific discoveries in this destination. Enjoy some brilliant broadway shows, jazz performances, youth programs at Palace Theater, Verizon Wireless Arena, and New Hampshire Institute of Art. Enjoy a church service or stroll on the grounds of St. Joseph's Cathedral. You can also enjoy some comic relief at Headliner. You can witness the history of French communities at the Franco-American Centers' mission. You can pay your tribute to the servicemen of the country at The New Hampshire Military Squares.
A day out in nature
The Merrimac River once dominated New England's economy. Explore the hands-on experience of history and ecology at Amoskeag Fishways. Enjoy the indoor fun at Granite State Escape. You will be locked in a jail where you will release by crossing stages with puzzles and brainteasers. You encourage a team-building attitude amongst the kids here.
For any visitor, Lake Massabesic is one of the beautiful locations in Manchester. You can enjoy the scenic beauty of Lake Massabesic, fishing, kayaking, and relaxing on the shore with your family and friends.
For some outdoor fun, enjoy for family and friends at Livingston Park. You can feed ducks, enjoy wildlife, cycle, beat the heat at splash play pool center, relaxing strolls at this destination. If you are lucky, you can enjoy outdoor skating on Dorrs Pond. Manchester has several scenic destinations that you can plan to explore with your family.
A day out for shopping and dining
You can enjoy shopping at the Mall Of New Hampshire. There are an array of brand retailers, best fashions, handcrafted goods at Mall Of New Hampshire. You can plan a fun-filled night out at Millyard, Downtown Manchester. Explore the fine-dining options, unique retail shops at Millyard, Downtown Manchester. Enjoy the best know centers of art and culture in Manchester with Manchester Trolley Tour. You can enjoy casual and fine- dining in Manchester at Republic Cafe, Farm to Table. Enjoy the custom-made plate options of various nations in Manchester.
Manchester street food is famous amongst visitors and locals. You will also enjoy organic produce from vegetables, fruits, seasonal vegetables, handcrafted items, and antiques sold in the markets of Manchester.
Manchester is set in New England and is one of the most bustling locations in America. Enjoy the range of activities in Manchester this summer. You can also enjoy the buzzing food and drink culture of Manchester. Prepare the best summer plan for your family and loved ones.