Photo by Jéan Béller from unsplash.com
The City of Coral Springs is a well-known destination in Florida. The chic place is in Broward County, Florida. Coral Springs residents are known for their vibrant nature and party attitude. An array of attractions awaits Coral Springs, a perfect family destination during the hot summer.
A family day out
To enjoy a musical night this summer, book a pocket-friendly seat at Broward Stage Door Theatre. The place is known for word-class performances, dance, and music that is sure to draw an everlasting line in your memory. The talented dancers, musicians, and strategically selected shows are sure to grab your attention. To enjoy an artsy evening at Coral Springs, visit the Coral Springs Museum of Art. The small yet the pride of Coral Springs has a rich collection of exhibits from talented artists. There is a small gift shop in the location which offers a unique variety of products for sale.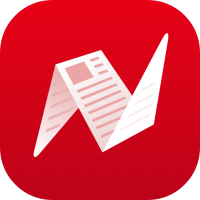 You can plan to play golf this summer
Enjoy the 'glow in the dark' themed miniature golf course at Monster Mini Golf. You will enjoy the game of golf in this monstrous surrounding that is sure to give you thrills and goosebumps. The games are challenging. The locations are custom-designed to suit the theme. The destination is well equipped with modern amenities to make your day the best.
Visit Betti Stradling, Memorial Park, enjoy a stroll or picnic, playgrounds, basketball courts, volleyball courts, skates with family and friends. You will also witness the beautiful scenic beauty of Coral Springs at Betti Stradling Memorial Park.
Enjoy the natural beauty of Coral Springs
Tall Cypress has cypress trees, fig-trees, willows, red maples, woodland species, great horned-owl, woodpecker, blue heron, egret, bluejay, cardinal, warbler, and many more. Enjoy the rich natural heritage and flora fauna of Coral Springs.
Everyone dreams about exploring the aquatic habitat of nature. You can book a tour with Parrot Island Scuba Adventures, American Dive Centre, and No Shenanigans Diving and enjoy scuba diving and snorkeling this season. You also pick to choose private classes to learn this activity professionally. Plan to enjoy the deep blue waters of South Floria and watch the marine species. Have a unique experience at the urban wildlife hospital, Sawgrass Nature Centre. The widely popular location is devoted to resuing, curing, nurturing the wildlife. Sawgrass Nature Centre also held camps aimed at educating people about how to handle sick, orphaned animals. Enjoy the company of diverse animals at Sawgrass Nature Centre. Do you want butterflies to visit your homes? Buy milkweed plants for your home decors for this to happen. Enjoy lunch out at the butterfly garden of Coral Springs.
Enjoy dining out at Coral Springs
Coral Springs in Florida is known as a City with everything under the sun. To enjoy the traditional Americal grill and crafted beer, visit Big Bear Brewing Co. If you love seafood like shellfish, scallops, lobster, freshwater species enjoy fine-dining at Blue Moon Seafood and Chophouse. To refresh yourself with hand-dipped ice cream, visit Cherry Smash. One of the famous restaurants known for Korean-style lamb chops is The Cook & The Cork. To enjoy custom-made snacks, enjoy at LaSpada's Original Hoagies to The Melting Pot. Enjoy family dinner at Red Ginger Asian Bistro. You can enjoy steaks, burgers, barbeque at Rock n Roll Ribs and Runyon's, and Italian traditional spend time with your family Tavolino Della Nonna. Enjoy the mix of cuisines from various countries in Coral Springs this summer.
You can enjoy history, the grandeur of art and culture, amuse parks, lush green parks, scenic beauty. People come to Coral Springs to enjoy boating, hiking, camping, strolling, partying, and many more. The mix of culture and cuisines is also one of the key attractions of this city. Let us know what could be on your summer outing list this year.