Photo by Tim Mossholder from unsplash.com
Bakersfield is one of the largest cities in California. This location is the center of country music. One of the popular music genres in Bakersfield is Bakersfield Sound. There is a rich number of museums and scenic avenues around Bakersfield.
Enjoy the natural beauty of Bakersfield
One of the untamed beauty of Bakersfield is Kern Canyon. Enjoy camping, hiking, fishing, and other activities at Kern Canyon. This location is popularly known as 'California's best-kept secret'. A museum specially built as a treasure house for living wild animals is the California Living Museum. It shelters more than 250 animals and especially animals with disabilities, to move freely in the open gardens. This place also houses a Bobcat and also a mountain lion as a last-minute eye-catcher. Surrounded by Greenhorn mountain and small hills is a famous artificial lake that pulls any water site lover, is Lake Ming. Visitors come here for water skiing, fishing, river races, and other motorboat sports. You will be glad to find species like Bass, Crap, Bluegill, and Catfish in this lake. For a perfect summer trip, drive through the Sequoia National Forest, leading to the largest reservoir of California, Lake Isabella. Today people come to this place for camping, fishing, hiking, and windsurfing. A perfect day out with your family and friends.
Enjoy the history of Bakersfield
The Kern County Museum is one of the most amazing places that reflects the history of Kern County. The museum's prime attraction is the Pioneer Village that sets a record of an astonishing 16 acres and houses 56 buildings. It portrays the lifestyle during the era of the 19th century, which attracts visitors in all seasons. Another jaw-dropping site for children, historians, and paleontologists is 'The Buena Vista Museum Of Natural History. This place engages a plot of 16,000 square feet containing fossils and bones of the Miocene period and animals from places like Asia, Africa, and North America.
Enjoy a fun day at Bakersfield
Music has always been an arena of entertainment and has fascinated people for a long time. Bakersfield has also brought forward a prime venue where visitors can munch on food and enjoy old country music. The place is popularly known as 'Buck Owen's Crystal Palace. Owen's created folk-country songs and still had left his valued possessions, like guitar, clothes, and other memorabilia. If visitors are looking for a place of mixed entertainment, such as comedy, music, movies and many more, then one must not forget 'The Fox Theatre. The fascinating scale of this theatre is its excellent acoustic and vintage aura, velvet curtains, and other architectural mementos. A fun way to toss the heat off during summer is by visiting The McMurtry Aquatic Center. This recreational pool accommodates many water rides like water slides, diving boards, a water volley area, and interactive floating toys. Even athletes train themselves every year in their training pool.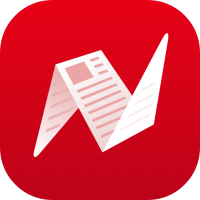 Do not give shopping a miss in Bakersfield
A place for shopaholics is a trip to the Valley Plaza Mall. You can enjoy the big-screen movie theatre. And grab a bite or have a drink in restaurants on the site.
The Rabobank Theater and Convention Center engages a plot of 70,000 square feet. Lots of seminars, meetings, events, cultural programs take place in this theater. The theater also has 3000 seats for the viewers, which is self-explanatory about the size of this facility. You can enjoy skating, roller-blade, picnic at Beach Park. A perfect day out for your kids is at Murray Family Farm. Enjoy the organic produce of the city, live music. Your kids can enjoy their time petting farm animals.
To make summer real, you must never miss an opportunity of coming down to Bakersfield, California, for a long-lasting experience. Make beautiful memories at Bakersfield with your family.