Photo by Caleb Rankin from unsplash.com
Stockton is the largest city in California, surrounded by a waterway. The people of Stockton are vibrant and love to party and enjoy themselves. There are a lot of fun events all around the year. Stockton promises to make your summer 2021 a memorable one.
A family day out in Stockton
Visit Stockton Arena to cheer the Stockton Heat. Stockton Heat is the ice hockey team. The arena with a waterway around it is a real buzz on game day. You have plenty of activities to do before and after the game. To enjoy your day with classic movies and dance shows, visit The Bob Hope Theatre. The theatre is on the list of the National Register of Historic Places. Enjoy this summer witness the grandeur of this theatre. The Delta Center for the Arts is a pocket-friendly place. You can enjoy musical concerts by Stockton Symphony Association, dance shows, theatre, exhibitions, and many more.
Enjoy the unique locations of Stockton
A day out with your furry buddy could be a unique experience. Take your dog out to Barkleyville Dog Park. A place specially made for dogs. There are places for big and small dogs and several fun places in the park. You can also enjoy a racing night with your family at Delta Speedway. Make sure to reach the location prior and book a seat and find yourself cheering. Spend a perfect night out or a party with laser guns at Zap Zone. This place has many delicious food options. Enjoy local produce from Stockton and custom-ordered food and drink at The Micro Brewery At Valley Brew. A popular location for the lover of jazz is Take 5 Jazz. You can also enjoy live bands and food delicacies at the Outdoor Amphitheater by the Historic Waterfront Warehouse. Enjoy the hospitability of Stockton people at Maria's Café. The cafe is known for the delicious Mexican food menu amongst locals. You can enjoy takeaway service and dining options with a large variety of burritos in this place.
Enjoy the cultural diversity of Stockton
Some traditions believe that evils only travel in a straight line. To find out the truth, you must visit The Japanese Garden At Micke Grove Park. The garden has many trees like cherry trees, Akibono cherry trees. You have plenty of sites to find in this location, a koi fish pool, lanterns, a five-story pagoda, and an angled bridge. If you want to witness the grandeur of Buddhist Temples, visit Stockton Cambodian Buddhist Temple, also known as Wat Dharmararam. The place has colorful gigantic statues with beautiful jewels. You can witness the life of the Cambodian Buddha. If you are visiting this temple, you need to wear covered clothes as a mark of respect. Stockton is an epicenter of the cultural mix. You can enjoy the Chinese New Year Parade. This a free pass event for your family. Enjoy unique events like drum circles, bird dances, and many at the ground of The Stockton Community Pow Wow.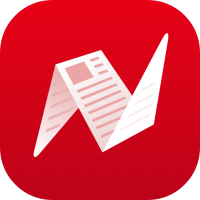 A day out to know Stockton history
With the idea of safety for children, Janet Geng founded Take The Children To The Stockton Children's Museum. Children can enjoy their day and learn through the exhibits. Kidsworld is a permanent exhibition where you will find a version of a miniature city with banks, grocery stores, and many more. To know more about the local history of Stockton, visit Haggin Museum at Victoria Park. Enjoy a perfect day out with your family.
Stockton is known for its people. This nationwide famous place is known for the cultural diversity and the rock and pop that buzzes the city all year round. Enjoy the delicious cuisines spread across the city. If you are in town, make sure to make new memories with family and friends this summer.