Photo by Sid Verma from unsplash.com
Fremont is the pioneer in the development of Hollywood. Although, other cities are famous for producing and filming movies. It is one of the well-known areas of California. Fremont is located from few miles away from San Diego Bay and is within Alameda County. Fremont is rich in historic buildings, scenic site seeings, and entertainment options.
Know your Fremont history
If you are in Fremont, you miss witnessing the history of making films in the United States would be a loss. Visit Niles Essanay Silent Film Museum to know about how the United States made it into Hollywood. You will witness the array of antique cameras, film posters, artifacts. Shinn Historic Park and Arboretum is a beautiful Victorian farmhouse. This Bavarian-style "Big House" is a popular site for visitors. Although, the house is not open to the public. A perfect combination of history and scenery is California Nursery Historic Park. Enjoy the local touch of Fremont at Higuera Adobe. The historic building and local remains are a must-watch this summer. You can witness the historical relics, exhibits at this fine location.
Leland Stanford, governor of Fremont, founded the Leland Stanford Winery Historical Landmark. Enjoy this historic Fremont winery this summer. Mission San Jose and Cemetery is a monastery turned into a museum.
Enjoy the art galleries at Fremont
Olive Hyde Art Gallery is one of the historic art galleries in Fremont. Through art, they express history. They exhibit both traditional and contemporary artists in this location. Museum of Local History will walk you through the time of the Second World War. You can witness the history of local schools, film-making industry at his museum. The local is also known for its diverse flora and fauna around the place.
Spend a day witnessing nature
A very well-known picnic spot in Fremont is Central Park. Lake Elizabeth is in the middle of Central Park. You can enjoy fishing, kayaking, paddle boating, playing golf, tennis, and hiking in this scenic spot.
With the advent of development, Fremont is losing the green pastures, scenic avenues. Don Edwards San Francisco Bay National Wildlife Refuge is a nature and wildlife conservation site. Enjoy fishing, hiking, kayaking, paddle boating, and many more water activities in this scenic avenue. The guided educational tours are beneficial for your kids.
Enjoy the free trails and parks in Fremont
Quarry Lakes Regional Park is another recreational location in Fremont. You can enjoy boating, fishing, hiking, or biking. The diverse aquatic and flora fauna surrounding this location is sure to steal your breath. Enjoy the regional park Natural Unit, Willow Slough, near this location. You can also enjoy bird watching with your kids.
Enjoy the marsh and grassland northwest of Fremont at Coyote Hills Regional Park and the Alameda Creek Trail. You have an array of activities like cycling, walking, and bird watching that you can enjoy all-day alone.
Vallejo Adobe is in the middle of the California Nursery Historic Park. Enjoy the picturesque Niles district with your family this summer.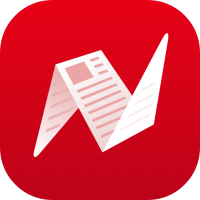 Spend a fancy day at Fremont
To beat a hot summer day, enjoy Aqua Adventure Waterpark with your family. An array of activities and amenities awaits you.
To enjoy authentic Fremont culture, visit Niles Farmers' Market. Enjoy the local organic produce, vegetables, seasonal fruits, home decors, handmade items in this local market. You will also find items from famous soap makers Pamela Soap.
Some food options of Fremont are Ambrose Butchery, Pan Fried Dumplings, Plucked Chicken & Beer, Kitayama, Sweet Garden, Sala Thai, Lazy Dog Restaurant & Bar, Indigo Burger, Rubio's Coastal Grill, and many more. Fremont offers traditional as well as international cuisine all around the year.
Enjoy the beauty of Fremont with your family and friends. Deep dive into the history of Hollywood, Second World War, art, adventure this summer 2021.