Photo credit: Photo by Britteny Butler From Unsplash
With a small-town charm and big-city amenities, St. Louis might not be your first option if you are looking for a place to visit. However, with its cache of gardens, parks, and vibrant museums it should miss on your list. If you love art, you can't pass up a chance to check out the Saint Louis Museum and the City Museum.
As compared to other cities, it has an ever thriving sense of wilderness conservation and offers some of the best lush-infused parks. Continue reading to learn some tips to help you explore this place.
Visit Missouri Botanical Garden
Founded in 1859, the Missouri Botanical Garden is probably the country's oldest Botanical Landmark that's still functional and well reserved today. Also known as Shaw's Garden, Missouri Botanical Garden is among the places that you can't avoid while in St. Louis.
While in this place, you can enjoy an Oasis of preservation, education, and natural aesthetic as you move around the world's largest collections of endangered Orchids.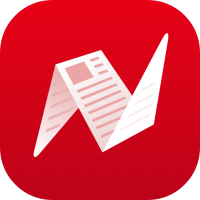 Getting Around
To get around St. Louis, use Metrolink. This refers to a system that's somewhat of a cross between a subway and a train. It's useful for families who want to head straight to from the hotels to areas such as the airport, Forest Park, and the loop.
But if you want to reach areas such as the Endangered Wolf Center and the Six Flags you can opt for a car. While parking is expensive at many rental car companies and hotels, moving around in a car might be the best option if you really want to explore the St. Louis metro area.
Plan Yourself Well and Make the Best Timing
Although St. Louis can get really cold, this does not mean you should avoid it. From sledding in Forest Park to ice skating to attending holiday events there are a lot of things that you can still do. They also provide promotional discounts at local tourist attractions during this time.
The most popular time to travel here is the summertime. During this time attractions will be busy and hotels will be full. You should, therefore, take advantage of this beautiful weather during this season.
Visit the National Blue Museum
If you are visiting this place for the first time, the National Blues Museum is a must-see. Located along the Blue Highway, this is a wonderfully curated venue that will make your stay fun. You can ask the locals what to prioritize when you are at this fun-filled city museum.
Although you must see their cooky collections, you can expect oddities from tunnels, cranes, bridges, a massive aquarium, bank vault, and old fashion shoelaces.
Go To St. Louis Zoo
Located in the midst of Forest Park, the St. Louis Zoo is among the best attractions in St. Louis. Accredited by the Association of Aquariums and Zoos, when it comes to research, animal management, and education it's one of the best places.
You can have a great time exploring everything it has to offer. Home to over 13,000 animals, you'll get a chance to encounter almost each one of them.
Visit the Gateway Arch
The Gateway Arch is one of the most recognizable and remarkable architectures in St. Louis. As compared to other tourist attractions it has been visited by millions of people from all over the world. Commonly known as the tallest arch, it's difficult to find a similar arch from anywhere in the world.
This arch will allow you to enjoy a wonderful time as you trace the story of explorers, Native Americans and rebels, and pioneers who made America possible through the museum.