Photo Credit: Photo By Andrew Seaman from Unsplash.com
Located roughly an hour from Mexico, Tucson is where you can see the transition between cultures of the USA and Mexico. From desert terrains to old churches to warm climates, there is a lot to see and do in Tucson.
If you are planning your next trip to Tucson get ready for fun-filled excursions as well as a glimpse of the city's past. Here is a guide to help you visit this place.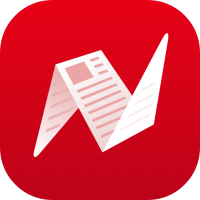 Visit Saguaro National Park
Consisting of two areas and encompassing up to 92,000 acres, Saguaro National Park features trails dating back to several years. As a matter of fact, you can enjoy up to eight trails three to the west and five to the east.
Each of these trails offers angles of panoramic views and different geological views. While visiting this place, wear hiking clothes so you can enjoy a selection of trails to the woodlands, savanna, falls, and the wilderness.
Prepare for Hot Summers and Mild Winters
If you love warm summers then this is the place to be. In the summer, expect the temperature to climb up to 100 degrees and drop to 85 degrees overnight. Since humidity is very low you won't need a towel after swimming.
Unlike other places, it experiences two summers a dry one from April to June and another one until August. One more thing you need to know is that it's a natural disaster-free area. This means you don't have to worry about earthquakes, tornadoes, hurricanes, and blizzards.
Tucson Has Plenty of Wildlife
Well, there is plenty of wildlife in Tucson. From giant bugs to coyotes to snakes you can only expect to see a lot of wildlife here. If you live in a four-season area this might scare you. But if you encounter any of them, rest assured you'll be fine provided you allow them to go their way. More so, if you are a bird watcher you'll enjoy visiting this place because it's home to a rich diversity of bird species.
Welcome to Food Lover Haven
There is a lot to tell about Tucson's local food scene that we cannot do it here. To enjoy their food, you should be prepared to try out Sonoran-Style Mexican food. Whether it's burritos or tacos, there is a lot here. Remember to enjoy the local exotic staples and relish the cactus dishes.
Their culinary scene is so good that it got UNESCO'S recognition as one of the best places to enjoy a meal.
If You Want To Reduce Cost Visit During the Summer
While winter is busier, summer is the off-season. Winter has a lot of seasonal residents which can make it more of a challenge to enjoy the place. However, you should be careful about the heat during summer. While temperatures are on average with monsoon season and flash floods, summer can be a bit volatile.
There is a lot going on in Tucson
With Tucson having events going on throughout the year, there is a lot you can do in this place. Some of these events include the Tucson Meet Yourself festival, a huge Pride Parade and Festival, and Tucson Book Festival.
You can also go see live music at the Club Congress, Rialto Theater, and the Rock. Unlike other places, Tucson has a cultural scene and lively arts with several events that you can't finish. As a matter of fact, there is something going on every time.
Visit the Reid Park Zoo
Started in 1965 by Gene Reid with guinea fowl, pheasants, and peafowl as the only animals, this zoo's first budget was approved in 1967. Home to more than 500 animals, across 24 acres, you won't spend the whole day searching for animals hiding in their sheds.
Some of the animals you are likely to meet include elephants, grizzly bears, lemurs, giraffes, zebras, flamingoes among others.