Photo by Zach Searcy on Unsplash
Do you know what makes Birmingham special, other than being the largest city in Alabama? If you want to discover it, let it be one of the destinations you will visit in 2021.
Birmingham History
Birmingham is known for its struggle for civil rights in the 1950s and 1960s. Whites bombed the houses of blacks they moved into. Martin Luther King Jr. fought for black rights. He wrote the famous "Letter from Birmingham Prison" in prison. In 1964, the law on civil rights was adopted.
Birmingham Attractions
In addition to the fact that Birmingham is known for its historical struggle for civil rights, but also as a city of steel, today it is known for world-class universities, but also for sports teams.
Sloss Furnaces
At the end of the 19th century, there was a famous blast furnace, which was closed at the end of the 20th century, it is the only blast furnace that is open to the public. Today, it is used to hold festivals, educational programs, events, classes, but it is also known as a "haunted attraction". It is said that she was haunted because of Mr. James 'Slag' Wormwood, foreman on shift at the cemetery. The story is of course invented to attract tourists.
McWane Science Center
This center has one mission, and that is to change lives through science and miracle. This center is intended for children, and when they visit it, they do not even know that through research and learning about some things, they have no idea that they are learning. This center is divided into four levels. There is a section with sharks, on the next floor there is a section with dinosaurs and it is liked by children of all ages. If you want to relax or when you finish the tour, you can watch movies or go to lunch, because within the center there is a cinema and a cafe where you can enjoy yourself after the tour.
Alabama Jazz Hall of Fame
Do you like listening to jazz music? Then one of the places you should visit in 2021 is the Alabama Jazz Hall of Fame because there you will learn all about the famous jazz musicians you loved and love to listen to. There are Duke Ellington, Nat King Cole, Lionel Hampton, and Erskine Hawkins. Here you can travel through the history of jazz and get to the first jazz musician Clarence "Pinetop" Smith. The Hall of Fame is open every Tuesday until Saturday throughout the year.
Alabama Sports Hall of Fame
If you are a fan of sports teams from Alabama this is the right place to visit in 2021. Here you will find out all about the most famous athletes from different sports, who are your idols. In order to come to this house, they had to go through a very difficult procedure, because only legends were admitted to it. Alabama sports legends include Jack Warner and Rai Scott.
Kelly Ingram Park
If you are interested in the place where demonstrations and civil rights rallies were held in the 1960s, this is the right place to visit in Birmingham in 2021. In this park are sculptures of key people who participated in the fight for human rights. If you want where the key events took place, there is an application that will serve as a guide and guide you to all the events of that time.
Birmingham Entertainment
If you want to enjoy Birmingham 2021 the right places for that are music, theater, film and sports events. Among them are the most famous Birmingham Repertory Theater, Sidewalk Moving Picture Festival, Regions Park, where you will enjoy baseball games, basketball fans can watch matches at Bartow Arena, but also the huge Alabama Splash Adventure water park where you will enjoy with your children.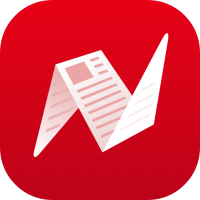 Birmingham Lodging
After a day spent touring the city, it is best to go to a place where you can rest and relax with your family. The best hotels for holidays and accommodation in Birmingham are Elyton Hotel, Autograph Collection by Marriott, Redmont Hotel Birmingham, Curio Collection by Hilton and Hampton Inn & Suites Birmingham-Downtown-Tutwiler.
Birmingham Dining
Do you want a dinner to enjoy? The best place to dine in Birmingham is the Highlands Bar and Grill. Wondering why? It is a restaurant that has existed for thirty years, and the restaurant has won many awards. Among the awards is for the best chef in the southeast, and the title was taken by its owner Frank Stitt.
Birmingham Shopping
How do you visit a place without buying something in it? If you want to shop in Birmingham visit at The Summit, where the famous Altar'd State, Anthropologie, LUSH, and REI stores are located.