Photo by Gian Cescon on Unsplash
If you want to visit a city located in the Mojave Desert with a large number of historical attractions the right destination for you in 2021 is Victorville in California.
Victorville History
There is a very interesting story of how Victorville came to be. At the end of the 19th century, a telegraph station was established on the track of the "Victor" railway, named after the general director of the California Southern Railway, Jacob Nash Victor, and so what is now called Victorville began to develop. The village that formed around that railway facility was known as Victor. In the early 20th century, they changed that name to Victorville, so as not to confuse it with the city of Victor in Colorado.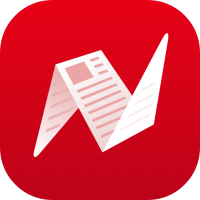 Victorville Attractions
Since Victorville has been around since the mid-19th century it has plenty of historical attractions worth visiting in 2021.
The California Route 66 Museum
If you want to know something about Route 66, the best place to find out about this famous route is the Museum of Route 66. It has a large collection of historical souvenirs related to the construction of the road, the state, but also the cities and places it passes through. It was the longest highway in the country, 2,500 miles long, that stretched continuously from Chicago to Los Angeles. It is a symbol of American history and culture that every tourist should see. The museum has existed for almost thirty years and has permanent and temporary exhibits.
The Mojave Narrows Regional Park
If you are a nature lover and love sports from near and far, this park is an unavoidable attraction that you should visit. The park stretches around Lake Horseshoe, and in this park, you can camp hike, and fish, but there are also covered areas and golf courses with discs.
Green Tree Golf Club
This golf club has existed since the early 60s. It had many competitors, but in the end, it was the only one that survived for so many years because of all the benefits it offers, and the most important is the beautiful landscape and the low cost of maintaining the greenery.
Victorville's High Desert Center for the Arts
If you want to come to Victorville, the best place to get to know the culture and art of this place is Victorville's High Desert Center for the Arts. In it, you can watch classics like the Christmas song by Charles Dickens, but also the popular Rent and Grease.
The Victor Valley Museum
This museum is interesting because you can interact with the exhibits. Exhibited items are from biology, botany, Native American culture, fossils, and geology.
Silverwood Lake State Recreation Area
This lake is used by LA residents to relax on the weekends and to take a break from everyday obligations. Here you can camp, swim, hike, fish. Whether you will enjoy the beauties of this place is up to you to decide.
Victorville Lodging
If you want to find accommodation where you are in Victorville the best hotels are Hilton Garden Inn Victorville, Home2 Suites by Hilton Victorville, Comfort Suites Victorville I-15. They are very comfortable, cozy and have everything guests need to relax and unwind.
Victorville Dining
If you want to provide yourself with a place to eat daily meals the best place in Victorville is The Galley Fish Tacos. This is a family restaurant where you can find a variety of dishes. If you want to drink healthy drinks like teas and squeezed juices somewhere, there is the Organic Fusion Teahouse, because everything here is organic and very delicious.
Victorville Shopping
Victorville has a lot of shopping malls and you can buy different things from clothes to jewelry.