Photo by IIONA VIRGIN on Unsplash
If you want to find out why the history of the city in Texas is interesting, visit Garland in 2021.
Garland History
Garland was created in a very interesting way. The two towns of Embree and Duck Creek have been arguing over who should own the local post office. After a long dispute, the local post office belonged to the area between the rival cities, and all three areas merged and got the name Garland. They were named after U.S. Attorney Augustus Hill Garland.
Garland Attractions
If you want to get to know Texas, start from Garland. There are many attractions, sports, museums, the inevitable shop of cowboy hats, and much more.
Landmark Museum
Want to learn about the history of Garland? The best place for this is the Landmark Museum. When you visit this museum, images of how people lived in Garland in the 1800s will be created in front of you, because it contains many artifacts from that period.
Resistol Hat Plant
If you want to buy a souvenir that will remind you of a visit to Garland in 2021, it is best to visit the Resistol Hat Plant cowboy hat factory, where you can see the entire process of making cowboy hats and finally get a hat as a souvenir from their store.
Duck Creek Golf Club
Another reason why you should visit Garland in 2021 is the golf club. At Duck Creek Golf Club you can play golf even though you are not a resident of it, you just need to have a daily ticket. While playing golf you can enjoy the beautiful scenery.
Rowlett Creek Preserve
Do you like to spend time in nature? Come to Garland in 2021 and discover the beautiful park of the Rowlett Creek Preserve. Whether you want to walk, ride a bike, or make a picnic at Rowlett Creek Preserve you will enjoy it.
Bass Pro Shops
This is a very interesting store where you have a beautiful view, and if you happen to get hungry on the spot you can go to a restaurant or bar and have dinner.
Spring Creek Park
This park, unlike the previous one, is a little different and in addition to places for picnics and walks, they also have a pond, so if you like fishing, you can also fish there.
Hawaiian Falls Waterpark
If you decide to visit Garland in the summer of 2021 this is the best place to cool you and your family. There are many attractions in this park, so it is up to you to choose what you want and you will certainly not be bored in it.
Lakewood Brewery and Taproom
If you like craft beer, this Lakewood Brewery and Taproom should not be missed, because here you can find out how your favorite beer is made.
Garland Lodging
When you want to relax after a hard day, the best places are Hyatt Place Dallas / Garland / Richardson, Holiday Inn Dallas - Garland, Tru by Hilton Garland Richardson. Each of these hotels is comfortable, has a swimming pool, but also everything you need to enjoy your vacation.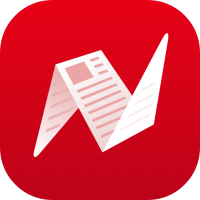 Garland Dining
There are restaurants of different cuisines in Garland, from local, Italian, Indian, whether you want a quick, vegan or traditional lunch, it's up to you to choose. The best restaurants in Garland are Babe's Chicken Dinner House, Cristiana's Fine Mexican Restaurant, Main St. Deli, Meshack's, Napoli's Italian Bistro, Siciliano's, Taj Mahal, Zyka.
Garland Shopping
If you want to buy something of quality there is the Firewheel Town Center. In it, you can find a variety of branded stores. In addition to the shops in the Firewheel Town Center, there are a large number of places to eat, but also entertainment opportunities, including a cinema.