Photo by Guilherme Stecanella
Near the northwest corner of Miami in Hialeah, Florida, has great parks, delicious food, and a glimpse into the Everglades. The region offers biking and hiking trails, picnics, and a waterpark, so it is sure to meet your holiday needs. So while you are there, be sure to check out these ten places to get a start on your vacation memories.
The following list provides some great ideas for day trip activities in Hialeah, Florida, over a day:
Bill Graham Farm Village
In Amelia Earhart Park, you can find the Bill Graham Farm Village. It's an excellent place for children. The opportunity to handle goats or a cow is available at the farm. The farm is a small one where you can enjoy hayrides, and the recreated old-style village is a throwback to Hialeah's agricultural past. The town has everything you need, and there's a country store just opposite the city, so you or your kids can get a quick snack. Enjoy the park by spending a day and stopping by the Farm Village for some fun.
Epicentro Café
If you are in the local area, check out Epicentro Café for some great Cuban food. In Hialeah, the Cuban population is at the height of its powers, so this is ideal for trying new things. They have a reputation for being a family-run establishment with good service and great traditional fare. One great thing is the cafe is open 24 hours a day, so if you're feeling hungry at night or day and can't sleep, Epicentro Café is here to feed you.
Flamingo Plaza
Flamingo Plaza is a great place to shop in Hialeah if you're interested in doing some shopping. It's a fantastic experience to go thrifting and antique shopping. It is a complex of ten thrift stores in one strip mall. It is a real treasure trove of items if you know where to look. I suggest that you head to Flamingo Plaza if you like a good challenge and are itching to explore the things to find the one treasure you intend to get your hands on.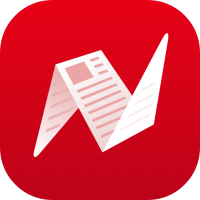 Hialeah Park Racing & Gambling
As an old and historic establishment, Hialeah Park Racing & Gambling has hosted some of the most famous jockeys and horses in the past. Some of the famous people who visited this once prestigious institution include Winston Churchill, President Truman, Kennedy, Frank Sinatra, and many others. You can now walk the halls of this once divine institution. Those looking to gamble at the Hialeah Park gambling hall will be in luck. Slot machines and even horse racing are all available. Perhaps you will get fortunate and make a big win. For those who don't like gambling, you can at least take a look at it for its history.
Garden of the Arts
The Garden of the Arts park is one of the most famous parks in the area and has some fantastic trails ideal for walking, cycling, and hiking. It has a gorgeous natural beauty and lots of open space for discovery, making it a must-visit place for everyone. There are numerous art pieces, sculptures, and murals throughout the entire park, and the most fantastic part is that it looks like it's a museum. It also hosts concerts and significant events on an outdoor amphitheater. You might be lucky and watch one when you're in town.
In Hialeah, you won't find just as much traffic as in some other cities, but it's just as attractive. Your family members can enjoy your company, or even have some time to themselves. You can have a well-rounded experience by visiting the spots mentioned, which range from peaceful to exciting. Enjoy your Hialeah experience.