Photo by Mark Bosky on unspash.com
Norfolk, Virginia, a coastal city, is located between Williamsburg and Virginia Beach. A perfect combination of coastal playground and historical significance, the area is not to be missed.
Many tourists come to Norfolk for its many attractions, including the naval base, one of its best-known attractions. These spots include the Chrysler Museum of Art, the Virginia Zoo, the Norfolk Botanical Garden, and the waterfront.
It doesn't matter if you are a history buff, like arts and crafts, or enjoy waterfront fun; Norfolk has something for your weekend schedule.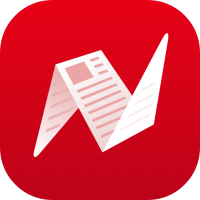 Visit a World War II Battleship
Nauticus is a maritime museum filled with fascinating histories. The museum has sailor artifacts and a unique collection of tools and equipment that contributed to most of what we have achieved today. Located in the Nauticus complex, the USS Wisconsin is a WWII warship available for guided tours and self-guided tours. The 90-minute guided Command and Control Tour explores intimate areas of the ship. Visit the captain's cabin, the admiral's cabin, the navigation bridge, and more. You will have to climb four different decks and experience these previously open areas only to the highest-ranking officials. A guided tour of the engine room is also exciting. You will explore decks four and five while climbing to the ship's topmost levels to see areas open only to high-ranking officials. Another exciting tour is Life in the Engine Room. Travel through the engine room to explore its powerful engine. 
Find out more at the Chrysler Museum of Art.
Norfolk is more than its imposing architecture. The Chrysler Museum of Art is full of exquisite art, from Tiffany and Chihuly to Ai Weiwei and beyond. With no entrance fee required, this museum provides a journey into the world of glass and art for everyone to explore. Before visiting, it is a good idea to check out their events calendar. Nearly every day, the museum offers classes and demonstrations. Making your glass art and watching glassblowing demonstrations may be what you need.
Get to know your favorite animal.
Explore the zoo's fascinating animal exhibits. Visitors can find exotic creatures such as African giraffes and Asian pandas. With over 500 animals worldwide, the Virginia Zoo offers an exciting and enlightening excursion. There are more than a dozen different and unique animal experiences available at the Virginia Zoo. Consider a Masai giraffe encounter or see how the zoo cares for its African lion pride. Enjoy a ride in the zoo train or stroll the exhibits while a guide provides interesting facts about the zoo.
Take a stroll around the Botanical Gardens.
This 175-acre botanical garden is a place where you can enjoy nature at its best. A guided tour is offered upon request, allowing guests to meander through the beautiful grounds on foot. While visiting the Norfolk Garden on the Narrated Tram Tour, you will be able to discover hidden garden spots many would not notice casually. You'll be drawn in with a closer glance, a smell, and contemplation as you walk through seasonal gardens, a children's playground, and parks from around the world. 
Visit the Williamsburg National Historic Site
Williamsburg, approximately 45 minutes north of Norfolk, is a must-visit for any history buff. Williamsburg is a thriving university town with a buzz that is just begging for exploration. Throughout historic Williamsburg, knowledgeable costumed history interpreters provide a first-hand experience of early American life. These captivating stories and demonstrations transform history into a living experience.
So, if you are searching for a trip of a lifetime, visit Norfolk this year and make sure to have a really great time.