Photo by David Lusvardi on unsplash.com
Famous for being the place where Francis Scott Key first composed the poem that later became the Star-Spangled Banner, Baltimore. Edgar Allan Poe, Babe Ruth, and Thurgood Marshall and celebrated authors came from Maryland. Even though there are many things to see and do in Baltimore's 270 neighborhood, these five hidden gems are worth exploring:
1. Hampden
It is a fact that the Hampden neighborhood is a cultural gem that echoes Baltimore's history. Hampden is famous for its colorful buildings, boutiques, restaurants, and festivals, among others. The Hampden neighborhood's activities take you in and out of antique shops, cooking classes, ice cream stands, and beer gardens. You might think you're driving by a regular neighborhood, but you're passing by the best that Baltimore has to offer. There's always something happening in Hampden. Whether you're into festivals, music, or other entertaining activities, there are plenty of openings to experience the inner workings of this fascinating city. If you drive through Hampden from Falls Road's intersection, you can reach Hampden from Woodbury Station Light Rail via shuttle connection. This area encompasses several blocks of retail, food, and beverage delights.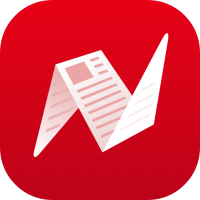 2. Papermoon Diner
Stepping into this diner and seeing the strange mix of Pez candy dispensers on the wall or the Barbie doll-based creations may not make you think you arrived at the right place, but once you've sat down and ordered, you'll understand why Baltimoreans flock here. Aside from breakfast, including classic items like omelets, pancakes, and waffles, the extensive menu also features unique milkshake combinations. Try the bacon milkshake, sandwiches, pasta dishes such as the "hangover," and vegetarian options.
3. Artifact Coffee
Artifact Coffee is a hidden gem, and the quaint exterior may not cause you to recognize that for what it is. Even if you were to stumble upon it or happen to pass by it, you would not recognize it for what it is. The Artifact Coffee shop has woodwork and a door with A that bears the lone letter A. This location serves nothing but coffee and pastries and offers coffee from Ethiopia, Guatemala, Uganda, and Papua New Guinea!
4. Graffiti Alley
Not everyone knows about Graffiti Alley, which sits at 1903 N Howard Street near North Avenue's cross in West Baltimore. It is an alleyway with graffiti art on every surface. Graffiti is the result of a rotating art gallery that is outdoors. In addition to these beautiful murals on Baltimore's streets, you can tour this outdoor gallery of works from several Baltimore artists in one place. Graffiti Alley is worth a look.
5. Federal Hill Park
The sights you see on Federal Hill Park by car or on foot can't compare with anything else in Baltimore. The Baltimore skyline and the fireworks have made the area a popular spot for residents for generations. Federal Hill is a family-friendly environment with a history that dates back to the Civil War. Park benches, picnic sections, and playgrounds are just a few of the features this park has to offer. This park is a part of Baltimore called Federal Hill. Baltimore's Federal Hill is close to downtown and is a fantastic spot to go for a day trip. There are many ways you can enjoy Federal Hill and its surroundings. The architecture, the places you grew up in, the American Visionary Art Museum, and much more are all worthwhile. Don't just glance at a patch of grass in the distance and not look closer.
Discover hidden treasures hiding in plain sight in Baltimore by seeking, and you will find that hidden gems are waiting for you.