A photo by Balazs Busznyak on unsplash.com
The largest city in the state of New Hampshire, along the shores of Merrimack River, is called Manchester. If you are ever traveling in the area, whether for a day or a whole week, stop by this charming city and explore what it has to offer.
Manchester History
The city of Manchester was settled in the early 1700s and its first name was Derryfield. Later, it was renamed after its namesake in England. Samuel Blodgett, a local merchant and inventor, wanted to make his hometown the same industrial center as Manchester, England. With a population of 112,000 people, Manchester is the most populous city in northern New England.
Manchester Attractions
People visit Manchester for a lot of reasons. There are plenty of museums, parks, restaurants, and historic sites. Every art enthusiast would enjoy at the Currier Museum of Art, and if you want to have fun with your kids, check out the SEE Science Center. In the same facility, you will find the Millyard Museum, dedicated to the history of mills in the area. The fastest way to explore all of them is by a trolley ride, very popular among tourists.
Manchester Activities
Currier Museum of Art - opened in 1929, this small gallery offers works of Picasso, and Monet, as well as other acclaimed artists. Enjoy the many paintings, sculptures, and photographs.
The Palace Theater - a theater with 865-seats. This venue is used for youth and teen programs, jazz and blues concerts, and some of the Broadway hits. The decor of the theater is spectacular, with plenty of ornate details.
Lake Massabesic - a beautiful lake that provides the drinking water for the city. It is used regularly by locals for walking, jogging, fishing, and boating. Because of its 2,500 acres area, the lake was named Massabesic, meaning "the place of much water".
Manchester Entertainment
There are a couple of annual events held in Manchester. Manchester BrewFest is a fundraising event, that raises funds for Dartmouth's Norris Cotton Cancer Center. And the nightlife is also worth the visit. Check out The Shaskeen Pub and Restaurant, a Celtic-themed bar, and enjoy their Irish-American dishes, live music, and comedy nights. And if you want to enjoy a night with local bands playing live music, visit the Jewel Music Venue.
Manchester Lodging
There are more than enough hotels in Manchester. Enjoy the luxury of DoubleTree by Hilton Manchester Downtown, and enjoy their spa center, pool, and fitness center. And if you want to feel at home, book a room at the Ash Street Bed & Breakfast, and enjoy their fireplaces, stain glass, and unusual architectural details.
Manchester Dining
The culinary scene in Manchester is diverse, from American and Asian, to their most popular, Indian. Stop by the Cabonnay, a new, upscale restaurant that serves their delicious meals in a private dining area or on their rooftop. And if you want authentic Indian food, visit Royal India, or Ritu's Spice Utsav.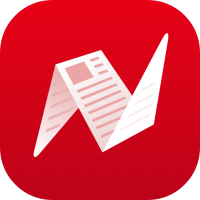 Manchester Shopping
There are plenty of shopping options in Manchester. Whether you like shopping for brand names, local shops, or antique and collectibles. The third-largest mall in New Hampshire, The Mall of New Hampshire, offers you over 125 stores and restaurants. And if that is not enough, stop by The Manchester Commons Shopping Center.
People call Manchester "Elm City of New England" and the "Queen City of New Hampshire." The city of Manchester is charming but offers an exciting mix of entertainment and culture. If New Hampshire is your next travel destination, make sure you stop by this city.