A photo by Bobby Yang on unsplash.com
Clovis is a city in Fresno County, California. People call this place "Gateway to the Sierras" because of its location at the base of the Sierra Nevada Mountain Range.
Clovis History
People call this place "Gateway to the Sierras" because of its location at the base of the Sierra Nevada Mountain Range. It was incorporated as a city in 1912 and got its name from Clovis Cole, a local farmer. The passing of the Southern Pacific Railroad plays an important role in the expansion of the city.
Clovis Attractions
Tourists visit this charming city for a couple of reasons. Clovis offers all kinds of outdoor and indoor attractions. You can soak up the sun in the Sierra National Forest, learn about the town's history at the Clovis-Big Dry Creek Museum, take your kids to the Wild Water Park and the MB2 Raceway, or stroll the Old Town Clovis. Pasa Tiempo Park and Cottonwood Park are popular among locals for running, hiking, having a picnic, and more.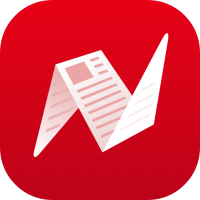 Clovis Activities
Sierra National Forest - known for its scenery and natural resources, this U.S. National Forest is part of the Sierra Nevada Mountain Range. The forest includes several attractions such as Bass Lake, Fresno Dome, a dominant granite dome, and Nelder Grove, a giant sequoia grove.
Wild Water Adventure Park - a perfect way to spend the day with your loved ones. This is the largest theme park in the area, with 52 acres, and it includes three fishing lakes. Try the slides, wave pools, fast rides, private cabana, and picnic areas with barbecue grills.
Clovis Botanical Garden - a beautiful garden dedicated to conserving our natural beauties, as well as water conservation, where you can enjoy all types of plants from the area. Three acres of drought-resistant plants and cacti. While visiting this place, you can have a local tour guide to talk about its history and present.
Clovis Entertainment
ClovisFest is one of the many annual events held in this city. Enjoy the music, delicious food, the Clovis Rodeo, and the magnificent view of numerous Hot Air balloons in the sky. The daytime activities are nothing compared to the nightlife Clovis has to offer. Check out the Saddleback Bar & Nightclub, listen to live music, join the dance floor, and try some of their signature cocktails.
Clovis Lodging
After a whole day of going around Clovis, relax at one of the many hotels. While enjoying your day in Clovis, take advantage of the amenities Hampton Inn & Suites Clovis offers, including an outdoor pool, fitness center, and proximity to the airport. La Quinta by Wyndham Clovis is a 3-star budget-friendly hotel with a casino.
Clovis Dining
When it comes to food, Luna Pizzeria & Italian Restaurant is a place you must try. This family-owned restaurant has been open for over 50 years, serving the best pizza in town. And if you want something upscale, go to Clovis Avenue and visit Trelio, a place that serves American dishes in a classy ambient.
Clovis Shopping
If you want to enjoy the western heritage of the city visit the Old Town area of Clovis, a place where you can find stores, antique and collectibles shops, galleries, restaurants, coffee shops, and more. And visiting Sierra Vista Mall is a shopaholic's dream. With brand name stores, local stores, restaurants, movie theaters, everyone leaves satisfied.
Breathtaking mountain scenery, warm weather, and historic architecture blend to create a perfect travel destination for tourists and locals alike. Make your 2021 vacation a memorable one, by exploring this side of California.