The global pandemic affected almost all parts of our life. Nevertheless, the one industry that was hit the hardest was the traveling industry. Lockdowns instead of business meetings, baking banana bread instead of visiting a new city, and ultimately lockdown instead of a trip to the beach.
This did not only affect how we spend our time but it also limited our potential for personal growth.
"Travelling is a good way to spend money and still get richer."
If a traveler does a trip…no matter where and for how long (weekend trip, summer vacation, world trip, emigration, etc.), then he or she can only gain: experience, new impressions, interesting encounters. Of course, this presupposes that the horizon of experience is not limited exclusively to the hotel complex!
From no journey, which leads us out of our well-known feel-good zone to unknown terrain, does man come back as he was before. Of course, this effect is intensified once more when we travel all alone, which for most of us means a huge step out of our own comfort zone. At the same time, however, the probability increases that the experience of being on our own will make us even more independent and autonomous.
the way is the goal or the way is happiness
Travelling enables us to experience happiness: the happiness to see this beautiful world with all its diversity — our world is unique and colorful and very worth seeing. There is so much more than the life we know. There are so many different ways of living together, of working together and of cultural self-understanding.
How do people eat?
How important is family?
What role does religion play?
To dive into foreign worlds (not only in our own country but also abroad) expands our horizons and changes our view of many things. Travelling promotes openness to new things and thus reduces prejudices.
Travelers are often driven by a great longing for life and for the search for themselves! If we leave everyday life with all its constraints and obligations behind us, we can fully concentrate on everything that happens in the here and now. We can observe what it does to us and get to know each other so much better.
What should we pack when we travel? A cheerful heart that opens to all those and all those who meet us on journeys and want to bring us into contact with ourselves, our true self.
Travel gets you out of your comfort zone
"There is no growth in the comfort zone" — Those who want to develop further should be prepared to leave their comfort zone now and then. Why is this so? Because you will only make new experiences if you are ready to go new and unknown ways. Imagine your comfort zone as a circle in which you move. Here everything is known and familiar to you. You feel well. But as soon as you leave this circle, you feel uncomfortable, but you expand it. You develop further and grow personally!
This is exactly what happens when you go on a journey alone. You leave your comfort zone, your familiar surroundings, your safe everyday life. There is no feel-good zone anymore! Your circle — your personality — experiences an expansion. And that every day!
By traveling you get to know yourself better
Through the many new situations and challenges that arise on such a journey, you will also get to know yourself better and better.
Maybe you suddenly realize that it is not so bad to travel alone.
Or you realize that it is not so difficult to speak a foreign language — because you are forced to do so now. But maybe you will discover other things in it — hidden talents, inclinations, and so on. This is another important step in your personality development. Because it is immensely important to know yourself in order to be able to make your own wishes, needs, and decisions better.
Travelling eliminates prejudices
Who does not know them, the many prejudices against foreign cultures, countries, and people? I'm not even talking about extreme manifestations, such as xenophobia or racism. There are enough smaller prejudices or simply wrong ideas in our heads about a country or the people who live there. But this restricts our view to these people immensely. Once we have been there, we will see that it is not so easy to maintain prejudices.
Through traveling, you will become more independent.
Once you've been traveling alone, you'll find you can do it! It's not that impossible. You learn more and more to trust yourself. To listen to your feeling. That makes you a lot more independent and independent.
You gain more self-confidence
By being on your own, you also realize that you can do much more on your own than you might have thought possible.
The independence and independence you gain shows you that you can trust yourself and your abilities.
You will carry this unshakable knowledge forever! It is worth more than gold for your personal development!
Travelling makes you happy
Happiness is good that many people strive for. A thousand books have been written about what is the best way to be happy. There is no way to happiness. The way is happiness! Travel is the best way to move forward, to develop yourself, and to go your own way. You will discover many great things. Get to know nice people. Visit beautiful places. Traveling shows you more intensely than any film how beautiful the world out there is! How much there is to discover.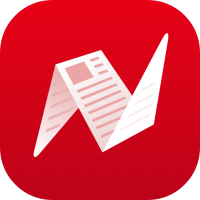 Traveling makes you more interesting
All these points will not only bring you vast amounts of experience. They also make you seem more interesting to other people. Because you will be bursting with new self-confidence and experiences. You, as an independent, self-reliant person, will experience more through travel in the shortest possible time than many will experience and learn from in many years. That's why all travel enthusiasts can't wait for the global pandemic to be over again.