After reading a dozen or more Pinterest pins, there are still some tips left out on what to expect when planning a camping trip to Garden of the Gods in Shawnee National Forest.
But, first. If you are unfamiliar with Garden of the Gods, let's address that first.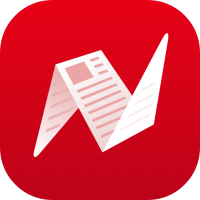 Garden of the Gods at Shawnee National Forest
"The Garden of the Gods Wilderness is a 3,318-acre parcel of land listed as a Wilderness Area of the United States", according to Wikipedia. It is a recreation area located within the Shawnee National Forest which consists of campsites and hiking trails.
It is important to note that this is not the Garden of the Gods that is located in Colorado Springs, Colorado. This location is in Southern Illinois. It's a Midwest gem which provides spectacular views unlike anywhere in the Midwest.
The geology is gorgeous and the rock formations are spectacular! What's even more amazing is that the trails are short to get to the rock formations. After parking our walk was less than a quarter mile to get to the top of many of the formations.
Hiking the Observation Trails
Although the distance is short, you do have to have some level of physical fitness, as you are walking up uneven pathways. It would also be in a visitor's best interest to wear comfortable and supportive athletic shoes or hiking boots.
While on the observational trails, there are so many opportunities for epic photos. My only caution is that you are careful and not playing around. The cliffs are high and can be dangerous.
Camping Tips
A short distance outside of Camel Rock are 12 campsites for those who want to camp within Garden of the Gods. What we learned is that you need to arrive early if you want a spot at one of those campsites. Campsites are first come, first serve.
Additionally, you must be ready to pay at the self-pay station. You take an envelope and note how many days you will be staying, list your campsite, enclose your cash or check, and deposit the envelope the payment drop within 30 minutes of arriving at your campsite.
If the campsites are all taken at Garden of the Gods, there are other campsites less than 10 miles away which include Pounds Hollow and Camp Cadiz.
Camp Cadiz at Shawnee National Forest
This campground is the site of an old Civilian Conservation Corps (CCC) work camp. It is somewhat off the beaten path about six miles from Garden of the Gods. The campsites are level and each has a fire ring with grill and picnic table.
We had no problem finding an available campsite at Camp Cadiz. The payment processing is the same and the campsites are clean and well-kept.
Stop at Garden of the Gods Outpost for Fun and Photos!
Lastly, be sure that you stop at the Garden of the Gods Outpost. It is located at 281 Karbers Ridge Road in Karbers Ridge, Illinois. You will see the Outpost as you turn onto the road that takes you to Garden of the Gods.
They serve delicious ice cream and other things that you may forget on your camping trip such as fire starters, popcorn. They also sell a variety of souvenirs including but not limited to shirts, keys, and pressed pennies.
For photos, there is a real and working payphone and phone booth outside of the Outpost. Across the road are images of a family of Bigfoots eating ice cream, as well as Bigfoot himself as a statue catty-corner to the Outpost.
Final Thoughts
While there are stops along the way for camping necessities, being well-prepared will ensure you have an awesome and memorable time at Garden of the Gods in Shawnee National Forest. The Forest lies between the Mississippi and Ohio rivers in Herod, Illinois and there is no cost to enter the forest.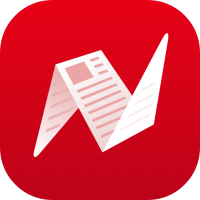 This is original content from NewsBreak's Creator Program. Join today to publish and share your own content.