The memories that we create in life are such a magical thing, that it's important to document them and save them. As a matter of fact, it's so important that the entire month of September has been dedicated to saving your photos. That's right!
September is Save Your Photos Month.
Save Your Photos Month reminds us to back up our digital pictures, scan, and save the vintage and precious ones. During this month, you may notice that more local organizations, businesses, and bloggers offer a lot of photo preservation tips during this time.
As an example, saveyourphotos.org offers over 40 free mini classes and giveaways in their effort to help families preserve their memories and help keep them safe. Again, participation in each class is free and led by experts.
Classes cover How to Make a Photo Legacy Plan, Capturing Family Stories, and Photo Gift Ideas - just to name a few.
Whether it's a family vacation, milestone birthday party, or even just a night in front of the TV, there is the potential to make memories in every aspect of our lives.
Wouldn't you agree?
Now that you have an idea of the importance of Save Your Photos Month, let's dive into how you can use your photos and where you can get help preserving and developing them locally.
Potential Ways to Display Your Photos
Memory records aren't just supposed to be stored away in a box in the basement until and shifted from one home to another as you move through life. For example, if you have photos that have already been developed and printed, you can use them to decorate the home whether all-year-round or during the festive season.
One way I enjoy displaying photos is during the holidays. I enjoy getting festive frames and displaying photos of us during past holidays. Another way we have enjoyed displaying our photos is by putting baby photos in shadow boxes with momentos.
While these are just a few ways, there are so many other ways to enjoy your photos.
Urbana Museum of Photography, 113 N. Race Street, Urbana
On the other hand, if you have film, negatives, and/or disposable cameras that need to be developed, you can drop them off at the Urbana Museum of Photography.
The Urbana Museum of Photography is located in what was once The Urbana Courier Newspaper at 113 N. Race Street in Urbana. And, believe it or not, it is one of the few original darkrooms left in the country; a very similar situation as the Rotary Jail Museum.
To put the darkroom to great use, the UMOP can develop your film, scan your negatives, and also make prints from in the darkroom. How amazing is that? Services are affordable.
To learn more about the services offered, you can make contact via the website's contact page, or the UMOP Facebook page.
Final Thoughts
If you want to make sure you commemorate as many happy moments in your life as possible, keeping a record of the memories is the best way to celebrate your life and the lives of those who have been closest to you for as long as you can remember.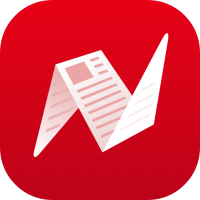 This is original content from NewsBreak's Creator Program. Join today to publish and share your own content.