I want my children to grow up to live happy, healthy, and safe lives, so, I'm always working on improving my parenting skills. Why? Because, as parents, we are their first teachers.
Parenting is not something that is straightforward and it doesn't come with any guide or any manual. We all know this. Children are small humans, learning all that there is to learn with a mixture of emotions that can come their way.
But, guess what? We're learning as parents, too, and we have to work together and be intentional to improve.
With this in mind, keeping reading for some helpful tips on improving your parenting skills from my perspective.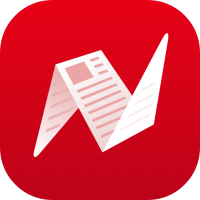 Where Do You Begin?
For starters, children have their own needs, personalities, and love languages. It's all about being patient and learning from each other to discover the best ways to handle situations.
As an example. I have two boys and their personalities are the exact opposite. While my oldest son (a teenager now) is very outgoing and social, my youngest prefers less socialization and more solitude. Big events, loud people, and crowds are not his thing. But, my oldest loves it.
Perspectives and Active Listening
With this in mind, I have learned to view them as separate human beings with their own personalities and styles. I have come to realize that what works for one, may not work for the other. And, that is perfectly okay.
In addition, I have learned to listen to their perspectives. But, you have to be open to this, and not all parents are.
If this is a challenge for you, perhaps you could work on having some set time to just be with the kids, rather than being distracted by other things. Doing so allows for you to spend quality time with your children in a comfortable environment where you are able to actively listen to them.
This is what active listening is; focusing on what is being said without thinking about what you can do to respond.
Just listen.
If you are uncomfortable with this, there are things that you can do to improve such as reading various parenting books, taking a parenting class, and/or workshop like Courageous Parenting. Personally, I've done a combination of these and it's all been extremely helpful in my approach to parenting.
Control Your Emotions
While you are listening, be sure to control your emotions and not yell and scream. No one likes to be yelled at and we all want to feel heard.
If you show some extreme emotions in front of your children, such as anger, then as a result, your children can become quite fearful or even more anxious. They may even feel uncomfortable being around you.
Be Flexible
In addition to the tips listed above, you also want to make sure that you are flexible in many of your approaches. There are no such things as perfect parents or perfect children. So, be flexible.
In fact, I read a quote once that said, if you want happy children or a happy relationship, loosen up on your expectations and not set them so high.
There are some parents out there who expect certain things from their children and are struggling with unrealistic expectations (for both themselves, as well as their children).
If this happens, parenting can be something that can feel quite overwhelming and quite burdensome as your expectations as a parent are not being met.
Show Lots of Love
Lastly, the most important of all is showing your children a lot of love. There is no question around whether you love your children, but do they know that through your actions? So make sure you are showing your children love… in their love language.
If you are unfamiliar with the love languages of children, check out The 5 Love Languages of Children.
Final Thoughts
Well, there you have it, a handful of tips on improving your parenting skills from a personal perspective. These tips include listening to your children, being flexible in your approach, and showing a lot of love - just to name a few. Using these tips is sure to help build a better bond with your children over time.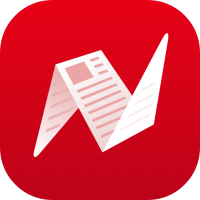 This is original content from NewsBreak's Creator Program. Join today to publish and share your own content.