After taking the free Bending Reality Masterclass with Vishen Lakhiani from Mindvalley, I wanted to take action in my life and commit to something that would benefit my relationship.
In that course, you learn an interesting exercise to help you achieve your desired reality. The exercise consists of writing out a list of three things.
These three things include the following:
Experiences you want to have. Things that you need to do to evolve into the person you want to become. And, contributions you would like to make to the world.
After thinking about an area that I would like to improve upon, I chose my relationship because I value having and sustaining a happy and healthy relationship/marriage.
While researching how I wanted to accomplish this, I fell upon, Proverbs 31 Ministries. And, at the time, they were beginning a new book called Keep Showing Up that went along with a five-week, online bible study. I immediately registered and am glad that I did.
What is Proverbs 31 Ministries?
Proverbs 31 Ministries offers online bible study courses free of charge. Although the course was free, it was encouraged that you buy the book, Keep Showing Up by Karen Ehman that goes along with the study to be successful - which I did.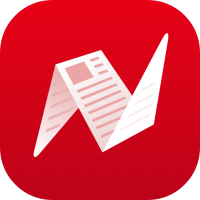 Thankfully, my book arrived right in time for me to start reading and following along with the activities and discussions on the blog. It was important for me to be active in the discussions and to keep up on my reading to get the most value out of the five-week session.
Each week, a Week at a Glance is available to print which shows what will be the focus of the week. Just reading the Week at a Glance alone gave me several "ah-ha" moments.
Keep a Journal
During my first week in the bible study course, I realized that it would be beneficial for me to keep a journal of my notes and personal progression throughout the course.
By the time the five weeks were over, I loved being able to refer back to it to read through my personal growth as I progressed through the book and course.
Take Personal Accountability
What was unique and interesting about going through this course was that this particular book and course was meant for an audience of one (meaning yourself, or me).
It was not meant to be a "couple's thing" to enforce change upon your partner. It was designed for you to take personal accountability and responsibility in your own relationship/marriage.
It was about changing our own perspective and making changes in what we can do - not the other person.
Final Thoughts
Taking the responsibility to be accountable for my relationship was empowering. Throughout the process, I learned more about myself and what I wanted out of our relationship moving forward.
But, even more importantly, I learned that if the goal is to be in this for the long haul, I have to keep showing up in the relationship and being intentional if I want to achieve that desired reality of our ideal relationship.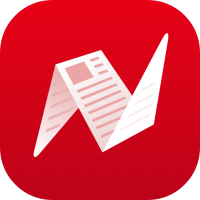 This is original content from NewsBreak's Creator Program. Join today to publish and share your own content.