With so many uncertainties swarming around the continued pandemic, so many people are finding it difficult to get a good night's rest. In fact, a third of Americans report difficulty sleeping, and many people suffer from sleep deprivation every day.
With this in mind, why not be intentional and improve your sleep hygiene during National Self-Improvement Month? That's right.
September is National Self-Improvement Month.
This national month reminds us that we all can stand to improve ourselves and care for ourselves in some way, so why not focus on proper rest and sleep. To accomplish this goal, two important tips are listed below.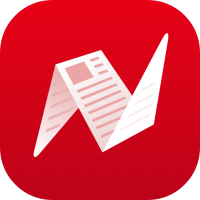 Create a Sleep Routine
One of the most important things that you can do for yourself to improve your sleep hygiene is to be committed to doing so by creating a sleep routine.
While sleep routines can vary, be sure that you start with small changes that will lead to long term, sustained results such as not eating anything after dinner, using a humidifier to improve air quality in the room, turning off electronics an hour before sleep time, reading for 30 minutes, having a cup of herbal tea, and/or doing something creative like gratitude journaling.
Whatever you choose to incorporate into your new sleep routine, just make sure that it works best for you to help improve your sleep. I'm sure you'll be surprised how much better your sleep quality improves just by making these few changes.
Choose a Proper Mattress
The next most important part of getting good sleep is having a good and supportive mattress to get good sleep on. We all know that sinking and uncomfortable feeling when your mattress is too old, or simply no longer serving your body the way you need it to. Therefore it's important to invest in a great mattress.
From personal experience, we have purchased two queen-size mattresses this year. One was a budget mattress from a local mattress firm. And, I will tell you this. We got exactly what we paid for - leading us to need another mattress.
On the second go-round, we ended up with a much better mattress by choosing to research mattresses and mattress companies and looking at it as an investment.
We chose the Nolah Mattress company based in Greenwood Village, Colorado.
They have great online reviews, made right here in the United States with free shipping right to your door in a box with returns if needed, as well as a lifetime warranty. That's kind of hard to beat.
By choosing a great mattress, you can get to bed with ease knowing that you have a supportive mattress and can relax.
Final Thoughts
With this all being said, we know that the end of the day can be a stressful time. There are so many things to worry about, from deadlines at work to families at home, and not to mention the continuing pandemic. While we can't control what happens with world events, we can control and be intentional about our own self-improvement, such as getting good rest.
For more information on how to improve your sleep, there are a number of books available online that go more in-depth such as The Sleep Solution: Why Your Sleep is Broken and How to Fix It.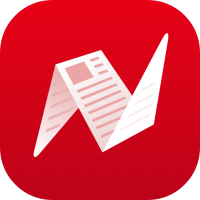 This is original content from NewsBreak's Creator Program. Join today to publish and share your own content.