During the beginning of summer, I shared 3 Delicious Places for Ice Cream This Summer in Champaign because ice cream is known for being the best summer treat! That's right.
According to an American study, "as the weather heats up, snacking options cool down". So people turn to delicious ice creams because they are cold and come in a variety of flavors. Not only that but having ice cream is fun, yummy, and affordable. Wouldn't you agree?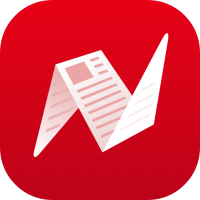 July is National Ice Cream Month
What's even better than knowing ice cream is known for being the best summer treat, is that July is National Ice Cream Month!
In 1984, President Ronald Reagan designated July as National Ice Cream Month and the third Sunday of the month as National Ice Cream Day. So, there's still time to celebrate!
Oberweis Ice Cream and Dairy Store, 1905 S. Neil St., Champaign, IL
I chose to celebrate by visiting a "new to me" ice cream shop called Oberweis Ice Cream and Dairy Store located at 1905 S. Neil St. in Champaign. I went following a beautiful visit to Clearview Farm to see the Sunflower Field and Maze.
I've passed by the ice cream shop multiple times, but decided this was the time to stop and celebrate.
If you are unfamiliar with the restaurant chain like I was, it's a regional counter-serve chain featuring ice cream and a market with dairy products such as fresh milk.
Now Hiring!
Upon entering, I noticed that they are hiring, so I want to make note of that. If you are looking for part-time work for the upcoming fall, Oberweis Ice Cream and Dairy Store is hiring. A quick snap of the QR code will take you right to where you need to apply.
My first job was at an ice cream shop when I was 16. I made ice cream cones and worked the drive through. It was really great for a first-time job.
You learn how to make ice cream cones, how to greet customers and learn great customer service skills, as well as actively listening to take correct orders. Depending on your position, you may also learn how to work a cash register.
Read more about The Perfect Summer Job: Become an Ice Cream Scooper on Local Wise.
Birthday Cake Waffle Cone
Aside from learning about them hiring, I learned that they have a great menu with a variety of ice cream flavors. Keeping with the celebration theme, I opted for a Birthday Cake waffle cone. And, let me tell you, it was creamy and delicious!
Did you know that even though there is a Birthday Cake flavor, the flavor is not the most popular for birthdays?
In fact, according to Fansided, "the most popular birthday cake flavor is salted caramel cake." Who would have thought?
Nice Additions
Aside from delicious ice cream, a few other things stood out to me that I appreciated. The first thing that I noticed while at the counter was that crayons and a coloring sheet are available for children.
I really appreciate when establishments have ways to entertain children so that the families can have an enjoyable experience.
The second thing that caught my attention was Take Home Summer Lookbook offering readers ideas to enjoy a great summer at home (including Oberweis Ice Cream).
Final Thoughts
With this in mind, there is still time to celebrate National Ice Cream Month, or even pick up an end of summer job! So, go ahead and add Oberweis Ice Cream in Champaign to your Summer Bucket List.
#SummerBucketList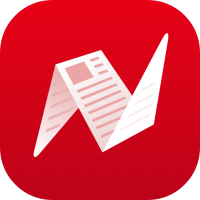 This is original content from NewsBreak's Creator Program. Join today to publish and share your own content.