It's official! We accomplished our trip to Las Vegas, our Max Tour, and most of what was included in our three day itinerary.
So, if you are interested in visiting the Grand Canyon, Hoover Dam & Seven Magic Mountains, here's a glimpse into our one day experience.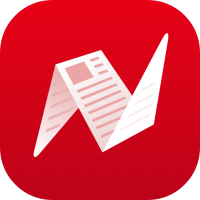 Getting Started
On Monday, we woke up early, got ready, and headed downstairs to be picked up from the hotel. Max Tours offers direct pick up from your hotel. Once we boarded the tour bus, we did some brief introductions, went over some housekeeping rules, an overview of our day, and hit the road.
Welcome to Las Vegas Sign
Our first stop on the tour was the historic Las Vegas sign. We were met by a friendly Elvis impersonator who chatted with us as we took photos and learned a bit of history regarding the sign.
I appreciated that this was included on the tour (and early) because from experience, the later in the day, the more crowded it tends to be.
By going early, we beat the crowds and all scored nice photos without crowds filling the background of our photos.
As we boarded, beverages were dispersed for us to enjoy while we headed to our next destination, Seven Magic Mountains.
Seven Magic Mountains
Ohhh, Seven Magic Mountains! I love that place! It brings such peace to my heart and soul.
On my first visit there, I arrived solo in an Uber. I had to take selfies and ask the only two guys out there if they would take a few pictures of me. It was an awkward moment, but it happened.
This time, there was no awkwardness because our tour guide was happy to snap photos for us. I left with great photos to share online, as well as to add to our family scrapbook. Happiness happens!
As we boarded the tour bus, we enjoyed a complimentary breakfast. A few of our choices included blueberry muffins and bananas. I love the balance.
Hoover Dam
Within the next hour or so, we arrived at Hoover Dam. In my previous visit with the boys, our visit was short and we didn't learn much or see much.
This time, however, I was able to see more and learn more with our walking tour and also get great photos. Capturing great photos on a tour like this is so important, because you never know if you will ever get the chance again.
Grand Canyon West
After lunch, our final major stop on this tour was Grand Canyon West.This was my first time at this location and was a great experience.
In three hours, we were able to visit multiple parts of the Grand Canyon and visit the Visitor Center. Unfortunately, due to the weather, the Skywalk had closed, so we weren't able to make it out on that. But, that's okay. We'll just table the Skywalk for a future visit.
Bonus Stop: Bighorn Sheep at Hemenway Park
Aside from our major stops, there was a bonus stop and additional information included in our tour. For example, on our way to Hoover Dam, we drove by Hemenway Park to see if the bighorn sheep were out. Since they weren't out during the morning hours, we went back through on our return and lucky for us, they were.
Seeing that I know absolutely nothing about bighorn sheep, this was definitely a new and fun learning experience. Not only that, but we were able to take a brief stop to get out (and stretch), admire them, and grab a few photos.
If you are unfamiliar, like I was, here's a quick bit. The bighorn sheep is a species of sheep native to North America and is named for its large horns. Hemenway Park is a relaxing vacation spot for the sheep. They come down from the mountains to graze and water.
Bonus Info: Joshua Trees and Flash Flooding
As I mentioned earlier, there was a lot of bonus information given that probably wasn't a part of the tour. What stood out most, aside from the bighorn sheep to me, were learning more about Joshua trees since going to Joshua Tree National Park is on my Travel Bucket List. We saw so many Joshua trees, probably more than are located at the national park.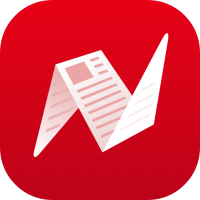 Additionally, I was thankful for the additional information given on how to stay safe when flash flooding alerts are in effect.
Amazing Photo Opps
Lastly, I was truly thankful for having a tour guide to capture some great photos for us. In the past, I've visited Seven Magic Mountains and Hoover Dam and wasn't able to get the photos I wanted. This time, the photos I envisioned were captured - all thanks to having a tour guide.
Always Tip Your Tour Guide
Bonus information, bonus stops, humor, staying on schedule, and prompt willingness to take photos are just some of the reasons why you want to make sure that you tip your guide.
Our tour guide was Jerrod. He did a fantastic job!
Remember, they are helping you to create and capture memories that will last a lifetime. So, the gratuity is much appreciated.
Over time, I've created a tipping system that works for us with tours. I typically grab a few notecards and envelopes and write down the name of the tour on the front. Then I enclose a basic tip with a handwritten "Thank You".
Once the tour is over, I thank the tour guide and hand them the envelope.
However, if the tour guide goes above and beyond, by all means, add additional gratuity or ask if an electronic way of tipping is available such as Cashapp, PayPal or Venmo.
Final Thoughts
Visiting the Grand Canyon, Hoover Dam & Seven Magic Mountains with Max Tour was an overall great experience. I was able to experience so much more than doing it solo and breaking up the attractions over time. If you are ever considering any of these popular sites, I would highly recommend doing it as part of a tour, a Max Tour.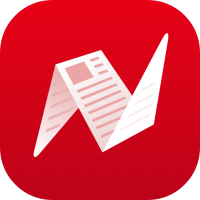 This is original content from NewsBreak's Creator Program. Join today to publish and share your own content.