Not only is Monday Memorial Day, but this month has also been dedicated to Military Appreciation Month. If you are unfamiliar with Military Appreciation Month, you should know that it is every May since it was officially designated by Congress in 1999.
Every year, traditionally, the president issues an annual proclamation reminding Americans to celebrate this patriotic month that pays tribute to those who have sacrificed so much for our freedom.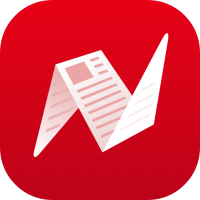 Within this month, so many other special days are included such as the following:
Loyalty Day is May 1st.
Military Spouse Appreciation Day is May 7th.
VE Day is May 8th.
Armed Forces Day is May 15th.
Memorial Day is May 31st.
With Military Appreciation Month in mind, I want to share a hidden gem in the city of Indianapolis, Indiana which is the Indiana State Soldiers and Sailors Monument. While the monument is rather well-known, it's what's inside the monument that many may be unaware of, which is a small gift shop that houses a lot of history and education, as well as stairs and an elevator that lead to the observation deck.
Indiana State Soldiers and Sailors Monument
For starters, the Indiana State Soldiers and Sailors Monument is located downtown Indianapolis at 1 Monument Circle. The monument is built in the center of downtown and intersects Meridian Street and Market Street, right across from Rocket Fizz Candy Shop.
According to IN.GOV, "the Soldiers & Sailors Monument is Indiana's official memorial to the Hoosiers that served in the Revolutionary War, the War of 1812, the Mexican War, the Civil War, the Frontier Wars and the Spanish-American War" which makes this an ideal visit throughout the month of May.
It's beautiful and can't be missed. On any given day, you can see a number of people gathering on the steps, taking photos, etc. As a matter of fact, it is the largest outdoor memorial and the largest of its kind in Indiana coming in at 284 feet and 6 inches.
What many may not know is that the monument can be entered from the lower level, where you will find the gift shop, an elevator and stairs which lead you to the observation deck.
Observation Tower
From personal experience, I can tell you that it is important to know that in order to access the observation deck, you have two options. You can climb the 330 steps it takes to get to the top or you can take the elevator for a small donation of $2 to step 290 and walk the remaining 40 steps.
If you're fit, go using the stairs for the fun and experience of it. If you aren't so fit, stick with paying the donation amount for an elevator ride up. "The Observation Tower experience is not recommended to those who suffer from claustrophobia or a fear of heights, or to those in poor general health". At the top, you can look over the downtown area of Indianapolis.
Aside from just taking photos outside of the monument, I recommend that you learn something new while there by exploring the gift shop located on the lower level. There is no cost to browse through the gift shop and it is relatively small inside.
Final Thoughts
While considering things to do this weekend for Memorial Day, why not have a stroll downtown Indianapolis and check out the Soldiers & Sailors Monument? It's definitely worth it, especially given that May is Military Appreciation Month.
It is important to note that the Soldiers & Sailors Monument and Gift Shop are currently closed until further notice due to the pandemic.
However, you can view virtual war history and learn more online at https://www.in.gov/core/. Simply bookmark the site and check back occasionally for reopening information.
#HiddenGems