Did you know that ice cream is known for being the best summer treat? That's right. According to an American study, "as the weather heats up, snacking options cool down". So people turn to delicious ice creams because they come in a variety of flavors. Not only that but having ice cream is fun, yummy and affordable.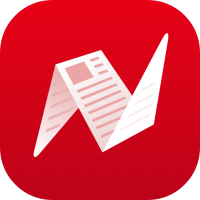 With this in mind, below are three delicious places you should consider visiting for ice cream while you are in the Champaign-Urbana area this summer.
Cold Stone Creamery, 505 E. Green St., Champaign, IL
One of my favorite places to have ice cream, no matter what city and state that I am in is Cold Stone Creamery. The ice cream chain offers design-your-own creations hand-mixed on a granite slab in front of you, which is so unique. In addition, they offer shakes, cakes and more.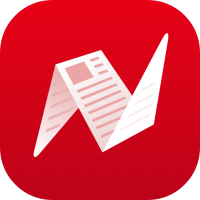 If you are in the Champaign area, Cold Stone Creamery is located at 505 E. Green Street; pretty much on the University of Illinois campus. Speaking of college, did you know that according to CSD, "more Millennials (ages 18-34) reported that ice cream is their favorite summer food than any other group"? So you are bound to run into several college students while on your visit getting their ice cream, as well.
After having your special creation made, you can dine in or have a seat outside of the shop. Having a seat outside or strolling Green Street while enjoying my ice cream is one of my favorite summer past-times.
Baskin-Robbins, 515 S. Neil St., Champaign, IL
Next is Baskin-Robbins. I've been a fan of Baskin-Robbins since childhood. Baskin-Robbins was one of those places my dad would take us as a family in the summer. I'm sure so many people can relate.
We would always get a small cup of pink bubble gum ice cream. So, not only were we getting the ice cream, if we handled the situation correctly, we would end up with gum, too. Because of those childhood memories, Baskin-Robbins is one of the places I enjoy taking my children to.
Baskin-Robbins is an American multinational chain of ice cream and cake specialty shop restaurants. The Champaign location can be found at 515 S. Neil St., however, there is also a location in Urbana.
Freddy's Frozen Custard & Steakburgers, 420 W. Town Center Blvd., Champaign, IL
Freddy's Frozen Custard & Steakburgers is a retro-style chain for steakburgers, hot dogs & other fast-food staples, plus frozen custard. Their rero theme reminds me a lot of the various Route 66 retro diner themes. I love them!
Prior to stumbling across Freddy's in Champaign, I had never heard of them before, but am glad that I found them. While the restaurant does offer a full menu of food, I want to focus on their custard.
Freddy's custard desserts are delicious and come in a variety of flavors. However, they are known for their signature Signature Turtle Sundae. The sundae comes with fresh and creamy vanilla custard, hot fudge, hot caramel, toasted pecans, whipped cream and, of course, a cherry on top. How classic!
To view their full menu and keep up with events and specials visit their Facebook page or join their email fan club from their website.
Lastly, you have the option for dine in, drive through or delivery. Pints and quarts are also available for take home.
National Ice Cream Day is July 18th This Year!
In addition to learning about these three ice cream shops, it's important to note that there is a National Ice Cream Day! National Ice Cream Day is July 18th this year. It's a day to enjoy and indulge in the delicious treat.
Be sure to keep an eye out on ice cream stores on this day because they are likely to be serving up free ice creams and discounts, as well.
Final Thoughts
Having ice cream is typically on a lot of summer bucket lists, as well. So, if it is on yours, be sure to head to one of these locations. And, don't forget to take your iconic summer photo holding your ice cream and sharing it on social media, especially for National Ice Cream day.