Over the past few weeks, I have spent a considerable amount of time in Indianapolis on a few staycations. With this in mind, I'm sharing an itinerary to consider if you find yourself solo in Indianapolis, Indiana.
Where to Stay - Home 2 Suites Indianapolis Northwest
On this most recent stay, I stayed in Northwest Indianapolis at Home 2 Suites by Hilton which is located at 8930 Wesleyan Road in Indianapolis.
Home 2 Suites Indianapolis Northwest is an extended stay style hotel that includes free WiFi, complimentary breakfast daily, a saline pool and fitness center. After a week's stay, I can tell you that this is a great location for a personal staycation or even business trip.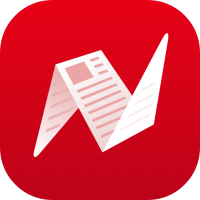 One of the biggest reasons I chose this location was because it offered a kitchen which includes a refrigerator and microwave. Having these were important for a week's stay, so that I could buy groceries and fix my meals instead of dining out for every meal.
The staff were all friendly and the hotel itself is very clean and modern. While I chose this hotel based on my budget and preferences, there are other hotels and extended stay style hotels in the area, even on the same road such as Extended Stay America or Comfort Inn and Suites.
Aside from the hotel, the location is great for shopping and dining whether you are driving or walking.
Where to Eat for Breakfast
With the location of the hotel, there are so many restaurants to choose from for various meals throughout the day. But, don't forget that complimentary breakfast is an option.
Other breakfast meal options include Einstein Bagels, McDonald's and Starbucks - just to name a few.
Einstein Bagels, 3450 W. 86th St., Indianapolis
My personal choice for breakfast one more was Einstein Bagels located at 3450 W. 86th St., Indianapolis in the Pyramid Place Shopping Center. While it was only a short walk from the hotel, I decided to drive to see what else the area offered.
Breakfast from Einstein Bagels consisted of a Caramel Macchiato and a Garden Avocado Egg Sandwich. Both of which were delicious.
While delivery is available using DoorDash, you can place your order in the store. It's important to note that customers must wear a mask.
Where to Eat for Lunch
While I went grocery shopping for the week, there were a few times when I really wanted to get out for lunch. On those days, again there is so much to choose from such as quick meals such as Chick Fil A and sit down meals such as from Denny's.
Again, both of these restaurants are in walking distance from the hotel.
Where to Eat for Dinner
With the groceries that I brought into the room, there was no need to really head out for dinner. However, next door to the hotel is a delicious mexican restaurant called El Mezcal Mexican Restaurant located at 8920 Wesleyan Rd. in Indianapolis.
You can dine in or eat outside on their patio. I've dined in before and enjoyed the restaurant's atmosphere and food.
However, if Mexican cuisines are not your thing, there are other restaurants such as Ruby Tuesday's and Texas Roadhouse. Again, all in walking distance from the hotel.
What to Do
If you are just relaxing like I was, you may choose to stay in your room and pamper yourself. You may also choose to use the hotel amenities such as the fitness center or swimming pool.
However, if you would like to get out, consider shopping at the many plazas in the area or watching a movie across the street at Studio Movie Grill located at 3535 W. 86th St. in the College Park Plaza Shopping Center.
The Studio Movie Grill does first-run, classic & kids' films, plus offers a varied American menu and cocktails brought to guests' seats.
Final Thoughts
Without having to leave off of the street, you can enjoy a full day with a variety of places to dine and things to do.
All photos courtesy of Brennon Hightower.