Over the past years, I have come across so many unique museums. Of all the museums, sign museums have captured my attention. It's something about those neon lights that are simply mesmerizing. With this in mind, I want to share two sign museums that you absolutely must visit soon which include the Neon Museum and the American Sign Museum.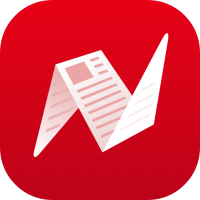 The Neon Museum, Las Vegas
The Neon Museum is located at 770 Las Vegas Boulevard North in Las Vegas, Nevada and officially "opened" its doors with its first, restored sign, called the Hacienda Horse and Rider which was located at the intersection of Las Vegas Boulevard and Fremont Street.
All of the signage is breathtaking, but, I'll tell you right now; I adore the simple black, Color TV RCA sign. Do you know that I actually located that old sign the very next day while traveling along Route 66 in Needles, California? I think that's why I adore it so much.
If you have never made a visit to this museum, I must tell you that it is pretty amazing. It's important to know that while you begin your tour indoors, this is an outdoor museum and tour. So, be sure to check the weather prior to making your plans to visit.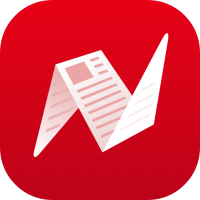 Guided Tours Are Available
The tour that I mentioned previously is a guided tour. So, be mindful of that if your plans are to roam around on our own. But, from my own visit, I can tell you that after the tour, you are given some time to roam around and take photos.
The guided tour is one hour and can be booked in advance online. Tickets are limited, therefore, it is best to purchase your tickets at least 30 days in advance. Free parking is available once you arrive.
Checking In
Upon checking in with our confirmation numbers, we were given information about the acclaimed, African-American architect Paul Revere Williams who designed the historic La Concha Motel lobby which is known as the La Concha Visitors Center.
Paul Revere Williams, African-American Architect
Having this information presented to us upon checking in for our tour was not only interesting to set the stage for the entire tour, but it showed my two, young African-American boys that they can become and do whatever they want to do, as long as they put their minds to it.
The sky's the limit.
In addition to designing the historic La Concha Motel lobby, Williams was a very popular and well-known architect in his time. According to the Neon Museum, "Paul Revere Williams was one of the most admired and successful architects of the twentieth century. He was also the first documented African-American member and Fellow of the American Institute of Architects (AIA)".
During Williams' time as an architect, he saw the world changing and therefore adapting to the change of modernism. The La Concha lobby is just one example of the architect's later work, as he moved away from more traditional architectural styles to embrace Modernism.
Neon Museum Documentary
After learning a bit of information in the front lobby, our next stop was a small room in which we viewed a documentary on the Neon Museum that also set the stage for our guided tour in the Boneyard outdoors.
The Neon Boneyard
The Neon Museum campus includes the outdoor exhibition space known as the Neon Boneyard Main Collection, the Neon Boneyard North Gallery, which houses additional rescued signs, and a Visitors' Center housed inside the former La Concha Motel lobby (as I mentioned previously).
The Main Collection contains more than 200 unrestored signs which are, at sunset, illuminated with ground lighting as well as numerous restored signs which are on all the time. During the day, however, you are able to view the signs, they are simply unlit.
The American Sign Museum, Cincinnati
Aside from the Neon Museum, my next favorite sign museum is the American Sign Museum.
The American Sign Museum is located at 1330 Monmouth Ave. in Cincinnati, Ohio and is proud to be the largest public museum dedicated to signs in the United States.
Upon Arrival
Upon arrival, you are greeted by a variety of wall murals and signage. For example, as you enter the parking lot to the museum, there is a Holiday Inn sign, as well as an Arby's sign.
Once you are in the parking lot, there are wall murals on the back parking wall, along with some larger statues. My favorite mural was of course the fashion mural outside.
We spent about 10 minutes outside of the museum, admiring the various murals, statues, and signs.
Upon entering the museum, itself you are greeted by the lobby and gift shop, as well as lit signs beaming at you from a distance. This is really exciting!
Admission is $10-$15 depending on if you are an adult or young adult. Tickets can be purchased in advance which makes the admission process easier.
Self-Guided Tour
Once indoors, you can tour the museum on your own, but you also have the option of listening to the guided tour on your phone. Headsets are available. Additionally, a scavenger hunt is available which keeps you engaged throughout your time in the museum.
As a family, we had a great time doing this - looking for ice cream and candy signs, as well as food signs, etc.
As we searched for things on the tour, I enjoyed playing the guided tour on my phone because I could hear more about each era of the signage as opposed to reading everything.
The Tour List
On the tour, you can listen to each era which includes the following:
Introduction
Letter Wall
Big Boy
Pre Electric Era
Light Bulb Era
Neon Era
Plastic Era
Main Street Local Signs
Conclusion
We concluded our entire tour in about an hour which included taking photos along the way, checking off our findings using the scavenger hunt and our visit to the gift shop where I was happy to grab one of their orange American Sign Museum mugs.
Don't forget that masks must be worn and social distancing is necessary.
Final Thoughts
One of the main differences between the American Sign Museum and the Neon Museum is that the American Sign Museum is mostly indoors and it gives you the history of signage from the beginning to now. Whereas the Neon Museum is primarily an outdoor museum and focuses much of its content on Las Vegas signage and history.
Both are a must visit and very unique.
Disclaimer: These are not stock photos but my own. Please, do not steal them. Photos taken during tours may not be used to promote any business, for publication by media, or sold to a third party. I am sharing these photos and this post as a part of our travel experiences.