During the past decade, the number of US travelers visiting Illinois has increased by 19 million, making this state a highly popular destination for national tourists.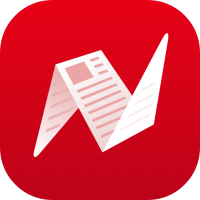 Are You Up for Amazing?
In fact, tourism generates over $2.6 billion in state and local tax revenue every year, so there is no denying that the state is seriously "Up for Amazing", as the broader advertising campaign suggests, or even this Up for Amazing 60 second video on YouTube.
Therefore, if you haven't yet planned a day trip to Chicago or spent a few nights in Illinois, here are 5 reasons why you need to drop everything and visit! Trust me. I know!
Amazing Food and Drink
For starters, Illinois claims to have invented the Chicago Deep Dish, also known as the amazing deep-dish style pizza that looks both beautiful and delicious. You can get a 100 percent authentic taste in downtown Chicago where some of the oldest deep-dish restaurants can be found.
Three popular deep-dish pizza restaurants can be found below.
Giordano's
Giordano's is located at 223 West Jackson Blvd. in the Brooks Building. It is known for deep-dish pizza, as well as other classic Italian food, plus beer and wine.
Lou Malnati's Pizzeria
Lou Malnati's Pizzeria is located at 439 N. Wells St. in Chicago. It is a family-owned local chain known for Italian classics and Chicago-style, deep-dish pizzas with butter crusts.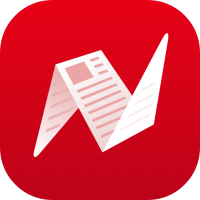 Gino's East - South Loop
Gino's East - South Loop is located at 521 South Dearborn St. in Chicago. Gino's is a long-running chain serving Chicago-style deep-dish, as well as thin-crust pizzas, plus Italian comfort fare.
But, don't let the deep-dish pizza fool you. There's more than deep-dish pizza in Illinois - such as great hops!
Beer! Beer! And, More Beer!
Make sure to stop by a little family-owned brewery, Riggs Beer Company in Urbana. Riggs opened in 2016. The brewery offers an informative tour with its founders, as well as delicious beverages to get you going. Their beers are the perfect drink for your pizza; casual, rich in traditions, and plenty satisfying!
While Riggs is a favorite, it's definitely not the only brewery around. Check this article for more information on Illinois breweries, as well as distilleries.
One of the Most Romantic Cities
Aside from great food and drink, Chicago has been voted one of the most romantic cities in the U.S. In fact, every Valentine's Day its inhabitants launch a large volume of online searches for chocolates, flowers, and romantic getaways.
In terms of a romantic getaway, you don't need to look far, as the lovely Holiday Inn Express & Suites Chicago - Oswego offers the perfect venue for a night in with your darling… or perhaps even a wedding ceremony! While this is one nice hotel, there are certainly many more spread across the amazing state of Illinois.
The Land of Lincoln
Abraham Lincoln, the 16th President of the United States was born in Illinois making his birthplace known as "The Land of Lincoln".
Why not head down to the capital of the state where you can take a tour into the past. There you will find the Abraham Lincoln Presidential Library and Museum, his tomb, as well as various war memorials, just to name a few.
Did you know, according to the urban legend that rubbing your hand on Lincoln's nose on top of his Tomb brings good luck? Why not give it a try the next time you visit?
There are other places across the state of Illinois that represent Lincoln, as well. For example, have you heard of the Lamon House?
The Lamon House is a Greek Revival Cottage built in 1850 by Joseph and Melissa Beckwith Lamon and is believed to be the oldest frame house in the Danville area. Ward Hill Lamon was Abraham Lincoln's law partner and bodyguard; Joseph Lamon was a Danville attorney who was the law partner of Abraham Lincoln for four years.
Quite interesting, huh?
A Place for Sports Lovers
Aside from Lincoln, if you are a sports enthusiast, you probably know that a lot of top athletes came from Illinois, as the state is renowned for its sports facilities.
From Red Grange, in the early 1920s who gave professional football its reputation, to George Mikan, the first superstar of professional basketball - you can enjoy walking into the steps of these giants.
Some both; figuratively as well as literally speaking such as Mikan who stood 6-10.
Route 66 - The Mother Road
Next up is the Mother Road where several miles of it run through the state of Illinois. Below are a few places along Midwest Route 66 that's worth the visit.
Route 66 Association Hall of Fame & Museum in Pontiac, Illinois
For starters, the Route 66 Association Hall of Fame & Museum is located at 110 W Howard Street in Pontiac, IL. Nostalgic relics from The Mother Road, such as shield murals, photos, license plates, the microbus and more are showcased within the museum
Upon arrival if you park behind the museum, you are immediately greeted with many different 3D wall murals, the huge Route 66 mural, the Wishing Well Motel Sign, the wishing well, itself, and the Waldmire School Bus mobile home.
Inside of the museum are several different floors with a lot to see. For example, the Steak 'n Shake Diner and Microbus exhibit is on the 1st floor, as you work your way up to the 2nd floor there's a 1940's Toy Collection and various photo exhibits on the 3rd floor. There is even a War Museum on the 3rd floor.
Almost anything you can think of concerning living in the era of Route 66 is there. There is no admission cost, however donations are accepted and encouraged.
Pink Elephant Antique Mall in Livingston, Illinois
Another fun stop along Route 66 in the Midwest is the Pink Elephant Antique Mall found 30 minutes outside of St. Louis, MO. To be more specific, it is located at 908 Veterans Memorial Drive in Livingston, IL. Simply take I-55 (Exit 37).
Some years back when I was researching places to visit while on Route 66 on Roadside America, the Pink Elephant came up. I made a note of it but we never made it until recently.
If you are unfamiliar, Roadside America features a host of travel tools and guides to unusual attractions, tourist traps, weird vacations, and road trips.
And, this is exactly what this stop is. A stop full of fun and whimsical oddities such as the green UFO house, the pink elephant, the diner waitress outside of the ice cream shop, the giant cycle, etc.
According to Roadside America, in early 2010 a saucer-shaped Futuro House became part of the outdoor collection. It's large and green. Laer in 2017 the mall unveiled its newest vintage treasure, a fully restored Uniroyal Gal who is dressed like a waitress. She stands next to a large ice cream cone.
In addition to the fun statues and photo opps, there are so many mentions of Route 66 on the side of the trailers, on the side of the building, and sprinkled throughout the grounds.
It's definitely worth the visit. Be sure that you have your camera fully charged.
In Summary
Illinois is nothing short of amazing offering something for everyone. So, if you are ready for some deep-dish pizza plates while walking along the Chicago River while bird watching; go ahead and pack your bag and explore Illinois.
Photos are a combination of mine and Pixabay.