I love Las Vegas! There are so many things to see and do there. But, when you are just visiting and don't personally know anyone, you will of course need somewhere to stay. With that being said, I want to share four Las Vegas hotels that we have stayed in, and that I'd be more than willing to stay in again.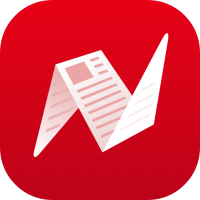 While I'm only sharing four random hotels that I adore in this post, there are so many more to choose from, so don't forget to share your favorites in the comments below.
The hotels that I am sharing are not ranked in any particular order.
The Wynn, Las Vegas, Nevada
Hotel number one is The Wynn - Las Vegas. The Wynn is located at 3131 South Las Vegas Blvd. in Las Vegas, NV. It is one of the most gorgeous hotels that I have ever experienced.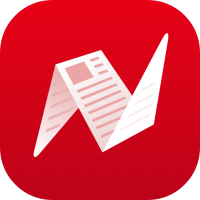 At the Wynn Las Vegas, you can experience Forbes Travel Guide Five-Star luxury from the highest rated resort company in the world. Aside from the entertainment and shops located on the ground of the hotel, upon walking in the atrium you are greeted by the most beautiful floral horse carousel.
It is such a gorgeous and magical experience. Because of this, a guard typically stands nearby to answer questions and to tell children and their parents that this carousel is not for riding
There are also so many beautiful lounges tucked within the hotel, such as the Parasol Down Bar. You'll see the 40-foot waterfall rushing down a pine-topped mountain over the dazzling Lake of Dreams. And, that's just one of the bars.
Aside from this, another favorite of mine is the Wynn Buffet. The Wynn Buffet is not only gorgeous, but the food is delicious. Iti is a luxurious all-you-can-eat option with carving & seafood stations plus amazing splashy decor. And, if you must know, their shrimp and grits are to die for! So yummy and delicious!
If you are interested in checking out the typical menu, check out the Wynn menu here. But, please note that due to COVID, the buffet is temporarily closed.
Lastly, the rooms are beautiful and roomy and there are also pools, spas, and a golf course on the grounds. To view more of this luxury wonderland, visit this Forbes site on the Wynn Las Vegas.
The D Hotel & Casino Las Vegas, Las Vegas Nevada
The next hotel that we have stayed in is the D Hotel & Casino. The D Hotel & Casino Las Vegas offers comfort, dining, entertainment, and gaming all in one spot, like many others. It is located at 301 E Fremont Street in Las Vegas, NV. It's only about a three minute walk from the Fremont Experience.
If you are unfamiliar, Downtown Las Vegas (DLV) is and was the historic and original site for Las Vegas' gambling until the Las Vegas Strip became popular. Many historic buildings, cultural centers, and attractions are located in DLV with one being the Fremont East Entertainment District which includes the Fremont Street Experience and Fremont East.
Feel free to read more about our Fremont Experience here.
What I loved about staying in this hotel is that not only was a quick walk to the Fremont Experience, but it is also closer to the Neon Museum, since we were visiting both; the Fremont Experience and the Neon Museum. Lastly, I love the rooms and decor, in general.
Circus Circus Hotel & Casino, Las Vegas, Nevada
Another fun hotel that we have enjoyed staying at is the Circus Circus Hotel & Casino Las Vegas. Circus Circus Las Vegas is a hotel and casino located on the Las Vegas Strip at 2880 S Las Vegas Blvd in Las Vegas, NV. What I love is that Circus Circus features circus acts and carnival games.
So, if you have children, it's a great hotel to stay in. Not only that, but it is very affordable and located right on the Las Vegas strip which makes it great if you want to do some walking on the strip.
I have found really good deals for this hotel on online travel sites such as Cheap Tickets. Just keep in mind that although you may pay a cheap or reduced rate for the room, there are still some other deposits and whatnot that may have to be paid. So, be sure to read all of your information upon purchasing your room.
In addition to this, you may want to call the hotel ahead of time to confirm your details and reservations.
Harrah's Las Vegas Hotel and Casino, Las Vegas, Nevada
The final hotel that I want to share in this post is Harrah's Las Vegas. It is located at 3475 S Las Vegas Blvd. in Las Vegas, NV and is a short walk to many other hotels like the Imperial Palace.
While this hotel is more pricey than the Circus Circus hotel, they have a lot to offer. I fell in love with their casino and variety of casino machines. There are many places to stop and eat within the hotel. For example, there is a sushi bar, as well as a cupcake (below) counter amongst other places to stop and eat.
The rooms are a nice size, especially the bathrooms. Rooms come with free Wi-Fi, flat-screen TVs and marble showers. Suites have living rooms, wet bars and whirlpool tubs; some even have dining areas included.
In addition to this, additional perks include a bustling casino, and live comedy, magic and music performances, as well as a nightclub and a piano bar. There's also a fitness center, a spa, a salon and an outdoor pool, plus 4 restaurants and a laid-back 24/7 food hall.
Final Thoughts
Again, these are just a few of the hotels that we have enjoyed staying in. It is important to know that with each of these hotels, additional fees apply. These are usually called resort fees. SO, be sure to have enough money available on your credit card. If you are unsure about the cost of resort fees, contact the hotel in advance.
Which are your favorite Las Vegas hotels?