Since we live so close to Indianapolis, we have been able to spend quite a bit of time in the city. There are so many things to do and see. As a matter of fact, I shared 5 Things to Do In Indianapolis as a Couple a few weeks back. It was a pretty popular post.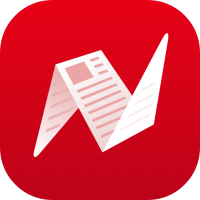 In that post, I shared the Indianapolis Cultural Trail and 7 Tips for Exploring the Indianapolis Cultural Trail, the Indiana State Soldiers and Sailors Monument, Circle Center Mall, the Garfield Park Conservatory and Beer Tasting at Garfield Brewery, along with Indianapolis Motor Speedway.
In today's post, however, I want to share a few more (fun) things that you can do in Indianapolis as a couple. Yes, fun things!
Tilt - The Largest Arcade in Indianapolis
To get started, let's bring back the fun in relationships. Sometimes, we tend to take things so serious and miss out on all the opportunities to have fun, laugh and enjoy each other's company.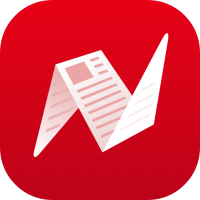 With this in mind, an awesome place to go and have fun is Tilt which is the largest arcade in Indianapolis, Indiana. It is located in Circle Centre Mall at 49 West Maryland Street, downtown Indianapolis. If you haven't heard of it, it is the ultimate entertainment destination for families, with games, laser tag, Indy 500, birthday parties and more!
What I love about Tilt is that they always have specials. Take for example the month of February. In the past, they have had the Sweetheart Special which included (2) Attractions, (2) $8 Playing Cards and (2) Coca-Colas for $19.95. How perfect for a date night!
IKEA - It's 296,000 Square Feet!
Next on my list, is Ikea. Yes, Ikea. While IKEA isn't technically in Indianapolis, it's right on the outskirts in Fishers, Indiana. It is located just south of the East 116th Street exit on Interstate 69, and it's 296,000 square feet, which is about the size of five football fields. Whoa!
If you are unfamiliar with IKEA, IKEA is a Swedish-founded company that designs and sells ready-to-assemble furniture, kitchen appliances, and home accessories at a very affordable price. In addition to this, they have an affordable and delicious restaurant where you can sit and dine. It is free to get in and browse around.
What's fun about IKEA is that there are so many showrooms to explore, creating the perfect opportunity to talk out visions and dreams together. How dreamy? And, if you are already living together, it is a perfect place to draw out ideas and inspiration for your current home or future home to be.
Aside from the Showroom and restaurant, there's also the Marketplace. The Marketplace is one of my favorite parts of IKEA because you can load up on all of the smaller things you plan to purchase like rugs, pillows, etc for a very inexpensive price.
Rocket Fizz Candy and Soda Shop, Downtown Indianapolis
Next on the list is another favorite of mine, Rocket Fizz Candy and Soda Shop. It's heaven for a candy lover and for those that always have a sweet tooth.
Rocket Fizz Soda Pop and Candy Shop is located at 55 Monument Circle, downtown Indianapolis, but there are other locations throughout the United States.
Below are a few reasons why this is perfect for couples.
#1 - There is no admission to get in. However, I would suggest bringing money with you to purchase a few goodies like candy, of course. The wall towards the back has an enormous amount of loose candy to choose from and purchase by the bag. A small bag of candy is $7.99, while a large bag of candy is $9.99.
#2 - And, if you want to add a soda to the mix, consider one of their unique flavor sodas, such as Cotton Candy. However, there were odd flavors such as Pickle soda and Bacon soda by Lester's Fixins and sweetly baked flavors by Melba's Fixins in flavors such as Cherries and Cream and Carrot Cake.
Other soda flavors ranged from Snookies Wild Cherry all the way to Havana Banana and Seal Ya Later. Each soda was less than $3.
#3 - Spider-Man! Yes, upon entering, don't forget to have a photo taken with Spider-Man who is usually posed and decked out in none other than Rocket Fizz gear. When you are done, browse all of the unique, vintage and super-hero signage - along with their one-size fits most emergency underpants and childhood candies such as Mary Janes, Pez, black licorice, and lollipops.
NCAA Hall of Champions, Washington Street
Next up is the NCAA Hall of Champions. It is a museum, exhibition center, and conference center which is located downtown Indianapolis at 700 W. Washington Street.
According to The NCAA Hall of Champions, it seeks to provide a greater understanding of the NCAA, including its membership of more than 1,000 colleges and universities and over 400,000 student-athletes." So, if you or your significant other are sports lovers and/or college sports lovers, this is definitely the place for you!
In addition, it includes "two-levels of interactive exhibits to engage visitors and create a true-to-life understanding of what it takes to make the grade" and excel at your education and sports combined.
What You Can Expect
Level 1
In the Arena, all 23 NCAA sports are represented and include a novice to historian trivial challenge, current team rankings, video highlights, and artifacts donated from colleges around the nation.
Level 2
Level 2 is a fully interactive area where you are able to engage in activities that are both virtual and hands-on. On this level you are able to play virtual football, soccer, and baseball, as well as play basketball in their 1930's retro basketball gymnasium.
Yes, you can literally play basketball in the museum! However, no dunking or scrimmaging is allowed. It is a museum, after all.
Trivia Blitz
But, that's not it. There is also Trivia Blitz and other interesting hands-on activities to do and amazing facts to learn about.
Trivia Blitz is an interactive and competitive, yet friendly game for all ages. Participants will have to be quick as they are presented questions that could include video, an image, or a few clues.
Below are a few tips for making it the perfect place for couples.
Tip #1 - Take advantage of the Scavenger Hunt form. The Scavenger Hunt will allow you to talk, laugh and stay engaged as you journey throughout the experience.
Tip #2 - If you are on a tight budget, avoid buying a souvenir. Instead complete the scavenger hunt and select a prize at the end. How fun!
Tip #3 - Wear comfortable shoes and clothing.
Tip #4 - Bring a camera and capture the memories.
Final Thoughts
Well, there you have it, a few more things to do in Indianapolis as a couple. But, in the meantime, what are your favorite places as a couple in Indianapolis?