It has become a new family tradition that for Black History Month we visit something or somewhere of historical significance. For the past several years, every year we would experience something new. However, with the pandemic things look a little different. Instead of venturing out, we may just stay in and watch films, play games, or do some online exploring.
However, if you are interested in 3 Black History Month Homeschool Field Trips, keep reading.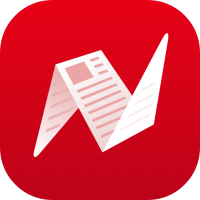 A Place for All People | Smithsonian Traveling Exhibit, Homer Lake Interpretive Center, Homer, IL
A few years back, we had the opportunity to visit a special Smithsonian traveling exhibit called A Place for All People from the National Museum of African American History and Culture located in Washington, D.C.
A Place for All People included a poster exhibit of a survey of the African American community's powerful, deep, and lasting contributions to the American story. Samples of freedom stories, the brilliance of artistic and musical achievement, and the soaring heights of cultural expression, philosophy, sports, and politics were included.
Since the exhibit only gave a snippet of information, it challenged you to personally extend your research. Therefore, I challenged my boys and my brother to look more into something that interested them from the exhibit.
For example, my youngest son was interested in Chuck Berry and his musical background, while my oldest son's interest lied in the shattered stained glass from 16th Street Baptist Church bombing in 19693. All of which is valuable information to know and helps shape and mold them into the responsible citizens that they are becoming.
While this exhibit is not currently touring at the same place it was, it is worth looking up. In addition to this, the National Museum of African American History and Culture has some online exhibits that families can explore for homeschool without leaving their homes.
Muhammad Ali Museum, Grave and Center, Louisville, Kentucky
During a different year, we had the opportunity to experience Muhammad Ali's Childhood Home and grave site. Once we entered Louisville, we headed straight to the neighborhood Muhammad Ali grew up in to visit his childhood home located at 3302 Grand Avenue that has been restored and turned into a museum. It is interesting because you are literally in the middle of a Louisville neighborhood.
Two houses sit side by side; the childhood home and another home, where you can pay your admission and buy souvenirs.
Once we entered the "museum", we watched a documentary and browsed through the house (no photos allowed).
After we finished with our tour, we set out to find his grave to pay our respects to an amazing man who was not only famous for boxing, but for being a humanitarian; one who spoke up and shared what was on his mind and paved a way for others to do the same.
Although I had directions for how to get to his grave, I still could not find it. So, we spent at least an hour searching, even though I had directions from Roadside America. But, here is a tip that they left out.
Once you are in the cemetery, assuming you enter from Baxter Street, follow the white line to the road with the green line (which sits on the right). The green line will take you directly to the Mahammad Ali gravesite.
Muhammad Ali passed away on June 3, 2016 at the age of 74.
Our visit took place during Black History Month, so upon arrival there were already a few women there taking photos and talking, so we waited our turn. When it was our turn, we checked out his area and posters that some school-age children left and paid our respects.
To add on to this trip, the next stop could be to the Muhammad Ali Center. Muhammad's dream to share his inspiration with the world is being realized through the Muhammad Ali Center in Louisville, Kentucky. It is located at 144 North SIxth Street in Louisville, Kentucky.
The Center is a non-profit museum and cultural center dedicated to Muhammad Ali. The Ali Center appeals to the heart, spirit, and imagination. It inspires both children and adults to form new commitments in their lives in areas of personal growth, integrity, and respect for others, and it gives them the tools to make these commitments happen.
Tickets for adults are $14, but the Center is currently closed due to the pandemic.
Mary Church Terrell Exhibit at Butler University, Indianapolis, Indiana
The third place that we have visited which would make a great learning experience during Black History Month is the Mary Church Terrell: An Original Oberlin Activist – A traveling exhibition of the Oberlin College Libraries" at Butler University in Indianapolis, IN.
The exhibit highlighted the work of Mary Church Terrell who was born in 1863 and passed away in 1954. She was a suffragist, social justice and civil rights activist, political organizer, author, and educator.
In addition, it is important to note that she was the daughter of slaves who had no college education. And, although they were not college educated, they knew the importance of a college education and made sure that Mary pursued one.
Each informational stand gave very detailed information on her life such as the fact that Mary's parents were successful business owners. Her father, Robert has often been referred to as the first Black millionaire in the South.
Mary later obtained undergraduate and graduate degrees from Oberlin making her one of the first African American women to earn a college degree. Furthermore, she created the National Association of Colored Women, and signed the charter that established the National Association for the Advancement for Colored People (NAACP).
Finally, when she was 77, her autobiography, A Colored Woman in a White World, was published. The book details her experiences with gender and race discrimination.
Final Thoughts
Over the past few years, it has been a joy to experience these exhibits and trips with my sons. With a few of them being traveling exhibits, it's worth taking a look online to see if any of these exhibits will be in your local area anytime soon. If not, many times similar virtual exhibits can be found online with a quick Google search.
#BlackHistoryMonth