If you missed my last few blog posts on the Virginias, have no worries. Today, I'm giving you some of the most amazing attractions in Virginia Beach. Situated in the southeast of the state, iconic Virginia Beach is the ultimate coastal city. Vibrant nightlife, stunning views, and a whole host of attractions make this fabulous city the perfect vacation destination.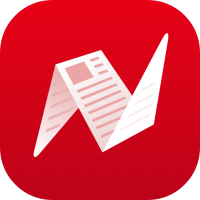 Of course, you'll want to make the most of your time here, no matter how long you're planning to stay. With luxurious accommodations and private villas, you can ensure you have the perfect place to stay as you explore everything the city has to offer.
To start planning your trip, take a look at these amazing attractions in Virginia Beach below...
First Landing State Park - Complete with Cabins
First Landing State Park offers recreational opportunities at Cape Henry in the independent city of Virginia Beach, Virginia. It is located at 2500 Shore Drive in Virginia Beach, VA.
The State Park is visited by more than a million people a year, but you'd never know it as you traverse across the land, hike the trails, and camp under the stars.
Take a picnic, swim in natural water, hike or bike the trails or go boating or fishing within this spectacular area of wilderness. You'll even find cabins for rent, so you can turn your adventure into a minibreak all of its own.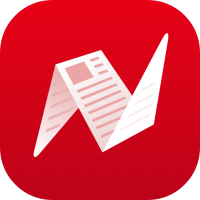 The Virginia Beach Boardwalk: An Attraction in Itself
The Virginia Beach Boardwalk is an attraction in itself. Stretching over three miles, it offers a spectacular view of the Ocean and is the perfect place to enjoy a stroll.
If you want to stay fit while you're away, you'll also find it's well-used for running, biking and skateboarding. Atlantic Avenue runs parallel to the beach, so you only have to take a few steps off the Boardwalk to explore Virginia Beach's shops, restaurants, and cafes. And, don't forget that there is entertainment.
Entertainment is offered nightly during the summer months which includes four oceanfront stages at 7th, 17th, and 24th and 31st Streets providing live musical acts.
Back Bay Wildlife Refuge, Southern Virginia
Back Bay National Wildlife Refuge in southeastern Virginia is located in the independent city of Virginia Beach. It is located at 4005 Sandpiper Road in Virginia Beach, VA. Encompassing more than 9,000 acres of forests, beaches, dunes, and freshwater marshes, this protected land is a sight to behold.
Home to a vast array of wildlife, it's the ideal location to take a nature walk or enjoy the scenery. If you're feeling adventurous, why not rent a paddleboard and explore the Refuge from the water? Just keep in mind that pets are not permitted on the refuge at any time, with the exception of service dogs.
Whale Watching and Dolphin Spotting - A Must!
Virginia Beach is located right where the Atlantic Ocean meets the Chesapeake Bay. Not only does this mean there are plenty of water-based activities on offer, but it's also a great location to spot whales and dolphins.
With kayak tours for dolphin spotting and boat tours for whale watching, you can enjoy the water and explore nature at its finest. Dolphin spotting can be a lot of fun, whether you're into marine life or not - and should be on everyone's bucket list. If you are curious as to why, check out, Dolphin Spotting? 5 Facts You Should Know About Dolphins Before Your Trip.
Virginia Aquarium and Marine Science Center, Formerly Known as the Virginia Marine Science Museum
The Virginia Aquarium & Marine Science Center is formerly known as the Virginia Marine Science Museum. Home to seals, sharks, rays, otters, sea turtles, and much, much more, Virginia Aquarium and Marine Science Center is very much well worth a visit. It is located at 717 General Booth Blvd. in Virginia Beach, VA.
Split over two buildings, you can enjoy the 3D movie theatre, moving dinosaur exhibition, and the walk-through Red Sea Tunnel. What's more – the outdoor Adventure Park offers ziplining, swinging stairs, and a whole host of other obstacles!
What's even more interesting is that the exhibits at the museum are contained in over 800,000 US gallons of fresh and saltwater displays.
Keep in mind the following when visiting. The center is operating at a limited capacity so advance tickets must be purchased online to reserve your visit time due to COVID. Expect to pay approximately $24 per adult ticket. Check the website prior to visiting for further updates.
Children's Museum of Virginia
Another amazing museum to visit is the Children's Museum of Virginia. The Children's Museum of Virginia is the largest children's museum in the state of Virginia. It is located in Olde Town Portsmouth at 221 High Street in Virginia Beach.
The museum has a planetarium and two floors of exhibits. Aside from this, did you know that its antique toy and model train collection is one of the largest on the East Coast? That's right.
While this is typically a must visit, the museum is temporarily closed due to COVID. Keep checking periodically for it's re-opening.
Do Things for Free Using the Calendar of Events
While some of the amazing attractions in this post may cost a fee to explore, not everything in Virginia Beach costs. Take for example visiting Farmer's Market, walking the beaches and some of the most popular museums like the Virginia Beach Surf & Rescue Museum.
If you are interested in over 10 things that are free, check out this list, Free Things to Do in Virginia Beach. Please, keep in mind COVID guidelines and restrictions. Don't forget another great resource for attractions is to check out the local Virginia calendar of events.
Final Thoughts on Virginia Beach
With so many places and venues to explore, it's easy to see why one visit to this fabulous location is never enough. The relaxed atmosphere, spectacular scenery, and range of attractions ensure you'll be eager to plan a return trip before you even pass the boundary of iconic Virginia Beach.