There are so many states to visit in the United States that choosing which one can actually be kind of intimidating. Because of this, a lot of the time people end up just going for the most obvious and popular states such as New York or California. However, many of America's lesser-known states have huge amounts to offer the more discerning traveller.
It really all depends on the kinds of things that you're looking for, whether it's history, culture, nightlife, shopping, or natural beauty. However, if you want somewhere that combines all of those things together, then Ohio may be the perfect place for you! With that in mind here are just a few reasons to make Ohio your next vacation destination!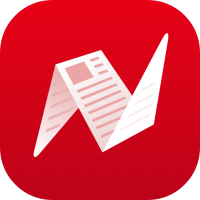 The Parks
America is famed for its national parks and for good reason, many of them are absolutely breathtaking, but Ohio's national parks can definitely hold their own with many of the nation's more famous parks.
If you're the outdoorsy type who loves nothing more than being able to get out into nature, then Hocking Hills State Park is perfect for you. With miles of trails to walk along and beauty to see all along the way, places like Hocking Hills are the best possible way to get away from the hustle and bustle of city life.
Another amazing park is the Highfield Discovery Garden at Glenwood Gardens. A few years back, on Super Bowl Sunday, my son and I took a day trip to see a few of Ohio's hidden gems which not only included the Highfield Discovery Garden, but also included Jungle Jim's International Market. Both of these are conveniently located in Cincinnati - which brings me to the beautiful cities of Ohio.
Follow me to see more travel articles like this.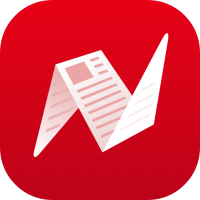 ...
The Cities
Of course, if the excitement of city life is what you're after then Ohio has you covered there, as well. Cleveland and Cincinnati are the most famous of Ohio's cities. One of the places I can't wait to visit in Cincinnati is the American Sign Museum. The American Sign Museum is proud to be the largest public museum dedicated to signs in the United States. It reminds me a lot of the Neon Museum in Las Vegas, Nevada.
If you are unfamiliar, the American Sign Museum is located at 1330 Monmouth Ave. in Cincinnati, OH, while the Neon Museum is located at 770 Las Vegas Blvd N. in Las Vegas, NV.
Aside from the larger cities, however, there are plenty of other amazingly vibrant places to spend your time as well.
Places like Wilmington have a lot to offer you, as well. For example, spending the night in the Holiday Inn at Roberts Centre allows you to spend your day exploring this great city filled with local history and culture. Just because you're not in the biggest cities in the country, doesn't mean that there aren't things to see and experience. You won't be disappointed!
The Islands
Not only do you have parks and cities to enjoy but the islands are right on your doorstep, as well!
Did you know? The small town of Put-In-Bay might not be particularly large or well known, but it's gaining a reputation as an amazing tourist destination thanks to being home to one of the largest hotels in the world, as well as many historic sites like Perry's Cave.
Perry's Cave, a Natural limestone cave steeped in historical tradition, is fun and educational for the whole family. It's an important spot during the war of 1812 and the location of an amazing hidden lake.
Colleges and College Towns
Lastly, there are so many colleges and campus towns to explore - especially if you have a child that is looking to get a feel for the campus life. Take for example, Miami University. I took my little brother for a college visit when he was exploring colleges.
We left Illinois at approximately 7:30 AM on Friday morning and arrived in Oxford, Ohio sometime around noon. I don't even remember looking at the clock much. The skies were clear and it was a beautiful day to be road-tripping.
Oxford, Ohio is a small city which lies in northern Ohio, less than an hour from Cincinnati. The town was founded as the home for Miami University students and has also ranked as the "Best College Town" in the USA according to Forbes.
The University is a public research university which has an engineering program that my brother is highly interested in. According to College Choice, Miami University has the 7th best software engineering program in the United States.
Once we arrived, we were awed by such a beautiful campus. It was also pretty packed, from guys walking in single-file lines for fraternity pledging all the way to the many Freshmen Orientations that were happening.
So, instead of doing a lot of walking, we opted for driving around the campus, so that he could get somewhat of a feel for the college and decide if he wanted to move forward with a scheduled visit and orientation.
One of the only downfalls from this visit was that we didn't stop long enough to get any beautiful photos of the campus. And, the one window photo I do have does the campus any justice.
Aside from Miami University, Ohio is home to both public and private colleges and universities, and several are located in the major cities of Cleveland, Cincinnati and the capital, Columbus. If you didn't know, the state's flagship school is Ohio State University—Columbus. It is one of the largest universities in America, enrolling more than 43,000 undergraduate students annually.
Final Thoughts
One of the wonderful things about many of America's slightly lesser known states is that they often have far smaller crowds of tourists than larger places like New York or California. That means that not only do you get to experience plenty of amazing culture, and history, but you get to do it without being constantly crowded and jostled by a dozen other tourists - all trying to do the exact same thing.
So don't be afraid to go off the beaten path a little bit and explore all of the other amazing things that the USA has to offer.